South China Sea issue should be resolved via negotiations by parties concerned: Cambodian defense minister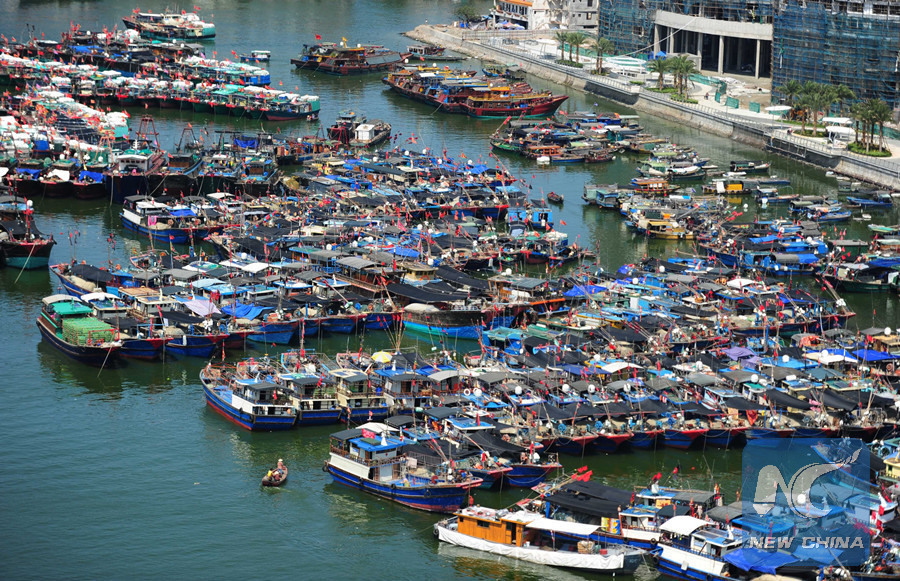 Fishing boats berth at a whart in Sanya, south China's Hainan Province, May 16, 2016. China banned fishing from May 16 to Aug. 1 in the South China Sea, a measure taken for the 18th consecutive year. (Xinhua/Sha Xiaofeng)
PHNOM PENH, June 1 (Xinhua) -- Cambodian Defense Minister Gen. Tea Banh said on Wednesday that South China Sea dispute should be resolved peacefully through negotiations by parties concerned and outsiders should not meddle in the issue.
"Cambodia has a very definite stance: we urge all parties concerned in the dispute to sit down and negotiate with each other peacefully, and the outsiders should not meddle in this issue," he told reporters after a meeting with visiting Vietnamese Defense Minister Gen. Ngo Xuan Lich.
According to Gen. Tea Banh, during ASEANDefense Ministers' meeting and ASEAN-China Defense Ministers' informal meeting in Laos last week, all ministers agreed that all parties concerned in the dispute should effectively implement the Declaration on the Conduct of Parties in the South China Sea towards the rapid compilation of the Code of Conduct.
Lich arrived in Cambodia on Tuesday for a three-day visit. On Tuesday afternoon, he met separately with Cambodian Prime Minister Samdech Techo Hun Sen and National Assembly President Samdech Heng Samrin.
(Editor:Huang Jin,Bianji)
Related reading