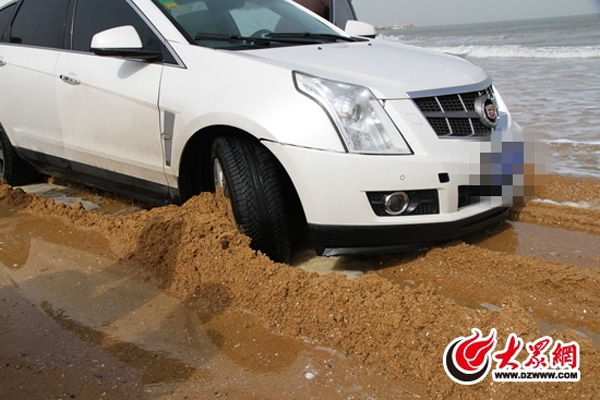 A white Cadillac is stuck in the sand at a beach in Rizhao, east China's Shandong Province, on May 6, 2016. [Photo: dzwww.com]
A man almost lost his Cadillac to the sea after parking his car at a beach in east China on May 6.
The man surnamed Wei drove to a beach with his friends to kill some time after lunch.
He parked his car at a distance away from the water, never expecting the tides to rise so fast.
It was already late when the group found the car wheels stuck in the sand. Their attempt to drive the car out the sand failed.
When the car was half-covered by the water, they decided to call the police for fear of losing the car.
With the help of an excavator, the police finally managed to tow the car out of the sand.
【1】
【2】
【3】
【4】