Chifeng, Inner Mongolia autonomous region
Mutton eaten with hands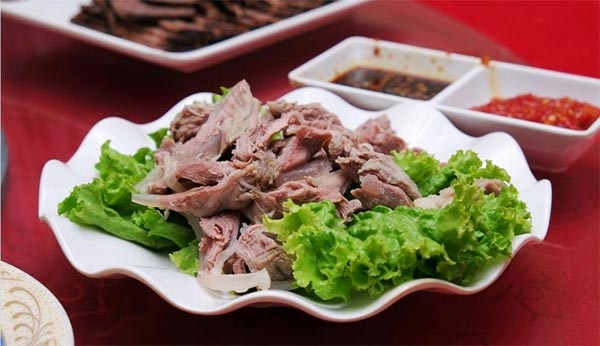 Mutton eaten with hands. [Photo/From the Internet]
Mongols live their lives in the prairies in the north of China, where they eat big pieces of mutton with their hands, bold and unrestrained.
Meng Gencang, a Mongolian soldier with the Chinese Armed Police Force, has spent seven Spring Festivals with the army in Beijing.
This year, his mother mailed him mutton from Inner Mongolia, teaching him how to boil it with salt and other spices, so that Meng will be able to share the dish from his hometown with his comrades on Spring Festival Eve.
"In festivals, we drink and eat mutton with our hands from the morning to the evening, and that's the way we celebrate," Meng said.
【1】
【2】
【3】
【4】
【5】
【6】
【7】
【8】
【9】
【10】
【11】
【12】