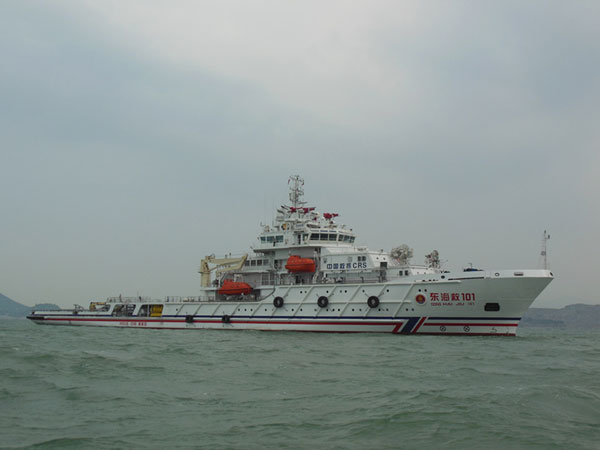 A file photo shows Chinese ship Dong Hai Jiu 101 that is set to depart for the Southern Indian Ocean to search for MH370. [Photo: news.China.com.cn]
Chinese ship Dong Hai Jiu 101 is expected to arrive in the Southern Indian Ocean next week to join the ongoing search for missing Malaysia Airlines flight MH370.
The vessel set sail on Sunday after it was refitted with deep-water search equipment in Singapore.
Transport Minister Yang Chuantang says China will make all-out efforts to search for the plane in close coordination with Malaysia and Australia.
The Australian-led operation has completed a search of more than 86-thousand square kilometers of waters and is expected to cover all 120-thousand square km of key areas in June.
Flight MH370 disappeared with 239 people on board on its way from Kuala Lumpur to Beijing in March 2014. Most of the passengers were Chinese citizens.