Chinese Actor Mimicking Obama Becomes An Instant Hit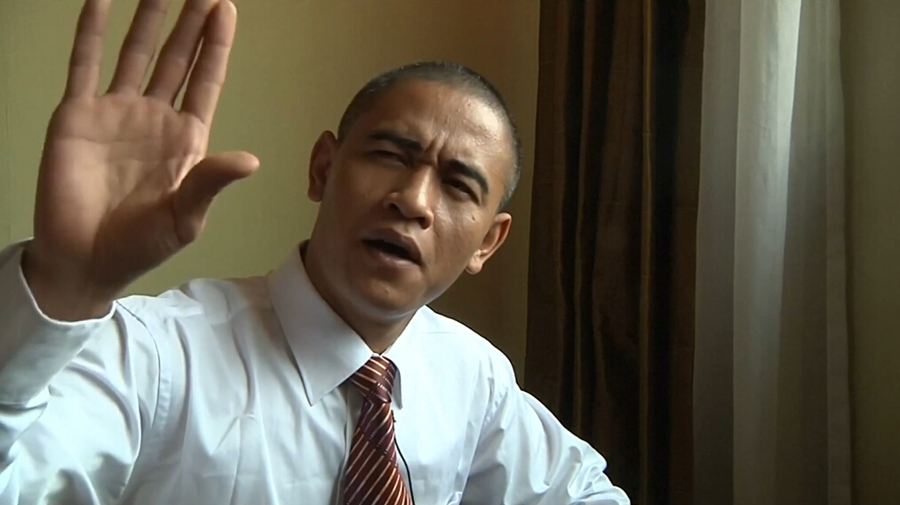 A photo shows Xiao Jiguo, a typecast actor in Guangzhou, south China's Guangdong province aims to become popular with comedy acts mimicking Obama. [Photo: Xinhua]
Xiao Jiguo, a 29-year old typecast actor, has a face resembling Obama. He made his debut in a TV talent show in 2012.
He has been invited to perform some comedy skits and use his "poor English" to make some English speeches that no one can understand.
Recently, he acted in a detective comedy in which he will beat the protagonist up.
【1】
【2】
【3】
【4】
(Editor:Ma Xiaochun,Bianji)
Related reading