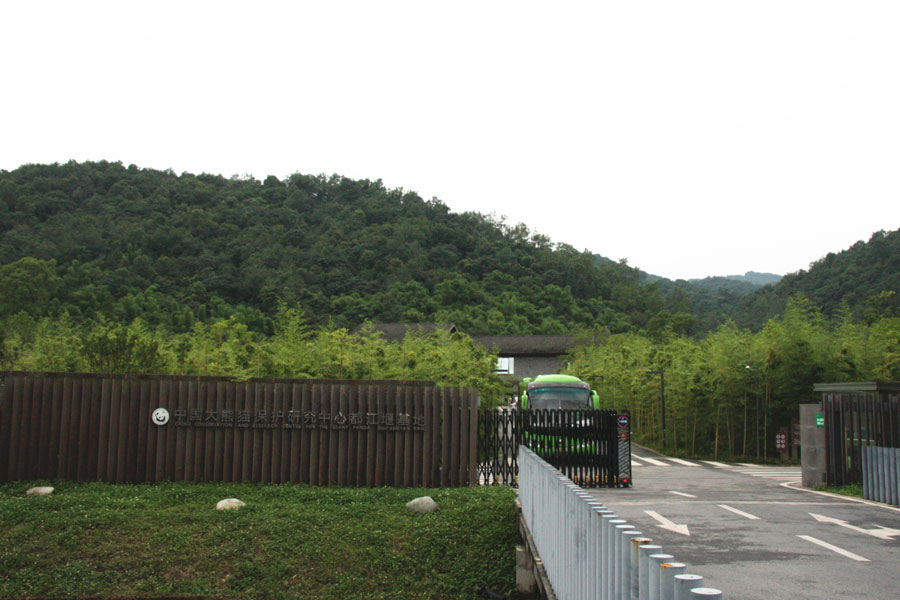 Photo taken on June 23, 2015 shows The Dujiangyan base of the China Conservation &Research Center for the Giant Panda located in Shiqiao village, Qingcheng Mountain, Dujiangyan city in southwest China's Sichuan province. [Photo: CRIENGLIGH.com / Liu Ranran]
As the world's first panda specialized hospital, the China Conservation and Research Center for the Giant Panda (CCRCGP) Dujiangyan Base, is a professional organization for pandas to be cured from diseases, recuperate and retire.
The Panda Hospital contains 7 departments with different functions including panda disease control and prevention study, rescue and quarantine, rehabilitation, public education, administrative management and natural landscape zones.
The center is able to respond to emergencies to guarantee the safety of pandas when unexpected events such as natural disasters and disease outbreaks occur.
Being able to respond to emergencies in panda's habitats helps guarantee the safety of pandas in captivity.
"The giant panda in captivity has a gradually higher risk of infectious diseases in recent years, and more and more pandas step into their old ages." Deng Linhua, director of Panda Hospital in Dujiangyan Base of CCRCGP says, "It is necessary to establish a specialized panda hospital for its disease control and retirement."
10 out of 33 of the pandas living at the Dujiangyan Base of CCRCGP are of nursing age. The oldest panda at the base is Pan Pan a 30 year old male. 17% of the world's pandas in captivity over the past 20 years are descendants of Pan Pan.
The life expectancy of a panda in the wild is around 20 years whereas pandas in captivity will live longer.
Located at the area of Dujiangyan suburb named Shiqiao village of Qingshan Town, the surrounding area of the hospital is rich in different kinds of bamboo which is the panda's favorite food.
Covering a total construction area of over 12,500 square meters, Dujiangyan Base of CCRCGP was built with a design of western Sichuan dwelling style. Adopting low-carbon green materials, the centre is made of black bricks and grey tiles.
With a total investment of more than 200 million yuan (32.2 million US dollars), Dujiangyan Base of CCRCGP is financially supported by the Hong Kong SAR government.
【1】
【2】
【3】
【4】
【5】
【6】
【7】
【8】
【9】
【10】
【11】