Jim Parsons talks about lending his voice to animation 'Home'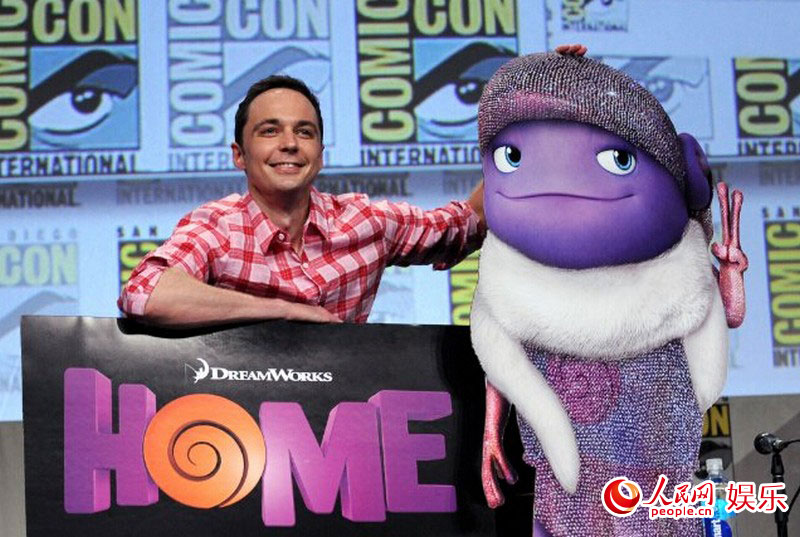 "The Big Bang Theory" star Jim Parsons is voicing the character 'Oh' in Dreamworks new film-'Home'. [Photo: People.com.cn]
Actor Jim Parsons, best known for his role as 'Sheldon' in the hit TV show, "The Big Bang Theory" is one of a number of celebrities who are lending their voice to a new DreamWorks film.
Parsons is voicing the character 'Oh' in the new animated film "Home."
"This was the biggest and most impactful one that I had ever been offered and still to this day have been offered. I would love to do more."
Parsons' first attempt at character voice-overs for an animated film has seen him act along-side singer Rihanna.
"She was incredible. It's funny to walk into a recording studio with Rihanna because it feels, well like this is her home base, but this is very different to recording an album and that was very evident when we first started working together."
The story itself involves a group of aliens travelling to earth to escape their mortal enemy.
"Home" is scheduled to hit theatres in Europe and North America later this month.
【1】
【2】
【3】
【4】
(Editor:Kong Defang,Yao Chun)
Related reading