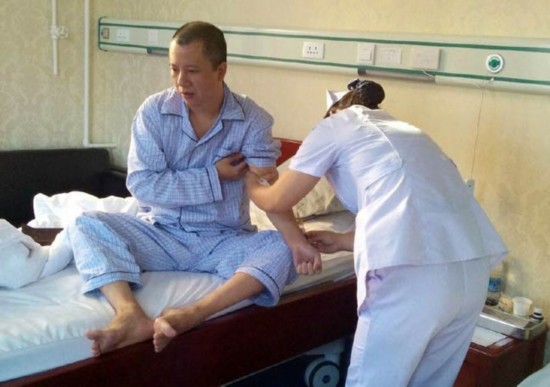 Nian Bin, who was acquitted and released on Aug 22 after being wrongly convicted four times, receives treatment at a Beijing hospital earlier this month.PROVIDED TO CHINA DAILY
Latest acquittal of man on death row seen as major step forward for Chinese law, reports Cao Yin.
When lawyer Gongsun Xue heard that Nian Bin, a man on death row, was acquitted and released on Aug 22, she felt a huge sense of relief.
"I was preparing materials for another trial at that time but couldn't concentrate until I got the good news," said Gongsun, who was one of the lawyers who represented Nian.
The Fujian provincial high court acquitted Nian eight years after he was jailed for poisoning four people, two of whom died.
The court overturned the grocery shop owner's 2008 murder conviction, citing insufficient evidence. It was the final ruling after four guilty verdicts and subsequent appeals.
Nian is undergoing physical checks in a Beijing hospital and said he is preparing to ask the State for compensation after consulting his lawyers.
Lawyers like Gongsun said the case marks the progress of Chinese laws and trials.
Sun Jungong, spokesman for China's top court, cited Nian's case as a good example for building the country's judicial credibility. Zhang Yansheng, another lawyer handling the case, said that it took a long time to be resolved but the acquittal was very significant.
Nian's case would help to reduce wrong judgments but other legal problems like torture in interrogation and the use of credible evidence still need to be urgently addressed, Zhang said.
Accumulated pressure
Nian Jianlan burst into tears in the court's public gallery when she heard that her younger brother was declared innocent.
She called lawyers Gongsun and Zhang. All three women cried, saying it was a release of pressure that had accumulated in the past eight years.
On July 27, 2006, four people in Pingtan county in Fujian province, three of them children, fell ill while eating dinner. Two of the children later died.
Their neighbor Nian Bin, then 30, became a suspect in the case because he was not on good terms with the victims' family.
In February 2008, Nian was sentenced to death by the city's intermediate court. Nian appealed to the provincial high court but was unsuccessful.
His death sentence was not approved after it was sent to the Supreme People's Court for review in 2010. The top court ruled that the facts were not clear and the evidence not sufficient.
But Nian still got the death sentence when the intermediate people's court reheard his case on Nov 24, 2011.
"I came near to a breakdown at that time but my lawyers encouraged me, helping me get through the tough days before the acquittal," Nian Jianlan said, recalling the first time she met Zhang.
After Nian Bin was sentenced to death in 2008, his sister heard that Zhang had a good reputation in handling criminal defense, so she headed to Beijing and asked the lawyer for help.
Zhang raised a question within 15 minutes of reading the case: Why had the courts mentioned "poisoned water", while clearly identifying a "kettle" as the source of the poison? They did not seem to state explicitly that the poisoned water came from the kettle.
"The verdict couldn't prove it was the water in the kettle that was poisoned and that stirred my curiosity," Zhang said. "But I did not expect the case to present so many other difficulties."
When Zhang met Nian Bin in a Fuzhou detention house, she found that the man might have been tortured during local police interrogation.
Zhang also questioned the police inquiry video, as the policemen seemed to know many details in the case before her client mentioned them.
The police later confirmed that they deleted some parts of the video as the provincial high court heard the case. But to her surprise, the death sentence was upheld.
The verdict was sent to the top court for review, while Zhang and Gongsun became increasingly frustrated.
They also faced criticism from many netizens, who accused the lawyers of defending a "murderer".
"I was sad but when I saw how desperate Nian Jianlan was getting, I told myself not to give up. The case was not over, I had to go on," Zhang said.
Gongsun also struggled in the 10-month wait for the review and she could not count how many calls she received from Nian Jianlan.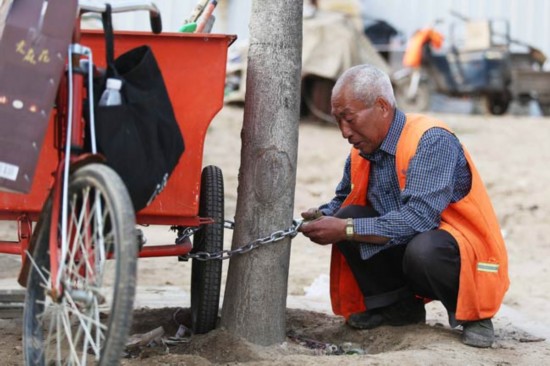 Zhao Zuohai, who was wrongly convicted of murder and sentenced to death by a court in Henan province in 2002, started working as a cleaner after he was released. PU XIAOXU / FOR CHINA DAILY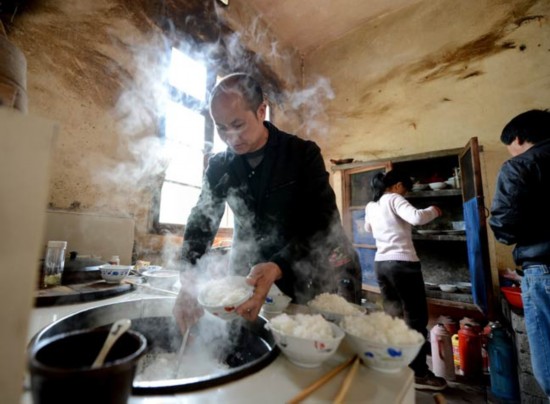 Zhang Gaoping, who was wrongly convicted of rape and murder in 2004 by a court in Zhejiang and jailed for 10 years with his nephew, prepares a meal for his family after being released. ZHANG RUI / XINHUA
【1】
【2】