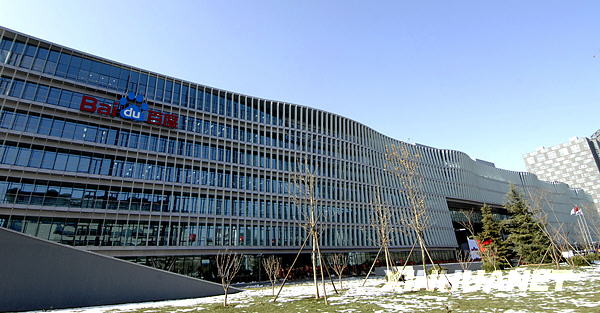 Chinese search giant Baidu (Xinhuanet file photo)
BEIJING, Aug. 19 (Xinhua) -- Chinese search giant Baidu is suing internet juggernauts Tencent and Sohu for reputation infringement.
The operators of Baidu Waimai, a takeout service under Baidu, have filed lawsuits against Tencent and Sohu for posting articles infringing on the reputation of its takeout service, according to a Friday statement by the Beijing Haidian District People's Court, which has accepted the cases.
Baidu Waimai complained that some public accounts on Tencent's messaging service WeChat posted stories about employees of Baidu-owned restaurants using toilet water to wash food. Stories on Sohu's platform also claimed that Baidu Waimai's restaurants used expired food.
The company said the stories are completely untrue and have badly hurt Baidu Waimai's reputation and credit. It demanded Tencent and Sohu shut down the public accounts and provide information about the account operators. It also filed a lawsuit against an e-commerce company that posted an untrue story about Baidu Waimai on WeChat, demanding the closing of its WeChat account, a public apology and compensation of 500,000 yuan (75,000 U.S. dollars).