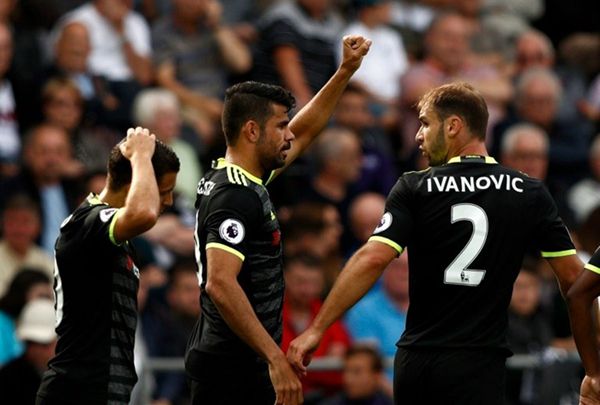 Diego Costa scored twice, including an 81st-minute equaliser, as Antonio Conte maintained his unbeaten start.
Antonio Conte launched an impassioned defence of brilliant but controversial forward Diego Costa after the Italian dropped his first points in English Premier League after Chelsea was held 2-2 at Swansea City.
The Spanish international scored his team's two goals on Sunday, was booked and was also on the receiving end of rough treatment from Swansea defenders Jordi Amat and Federico Fernandez, both of whom were cautioned for fouls on Costa.
Amat, in particular, was fortunate not to earn a second yellow and Conte praised his star man for showing great composure despite the provocation.
"If you ask me that the defender deserves the second yellow card I don't want to reply about this," said the Chelsea manager.
"I only want to tell that after every game the press ask me about Diego and his behavior and today (Sunday) I can tell that Diego Costa had a fantastic behavior to control the situation because today he took a lot of kicks from the first minute until the end of the game.
"I think the defenders know him and sometimes they try to provoke him. It is normal in football. Diego is a player with great passion and they try to provoke ... I think the referee must see and permit Diego Costa to play his football."