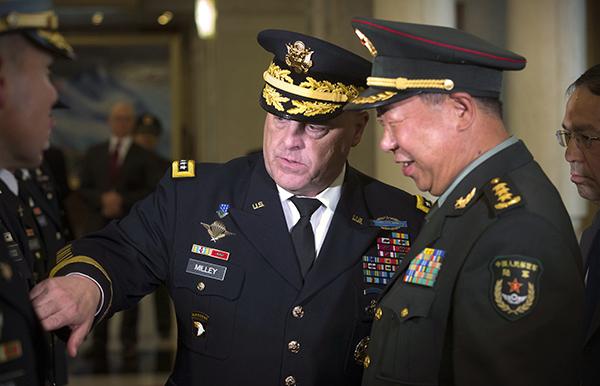 (Photo/IC)
A leading Chinese military figure is calling for stronger military-to-military cooperation with the US to manage potential risks.
General Li Zuocheng, head of the Chinese Army, has made the suggestion while meeting with US Army chief General Mark Milley in Beijing.
Li Zuocheng says strong military ties between the two sides are a sign of mutual respect, and can help avoid confrontation.
But at the same time, he also says the US side is threatening the relationship through the deployment of the THAAD Missile System in South Korea, as well as US actions in the South China Sea.
For his part, Milley is also suggesting more military exchanges might help soften tensions.