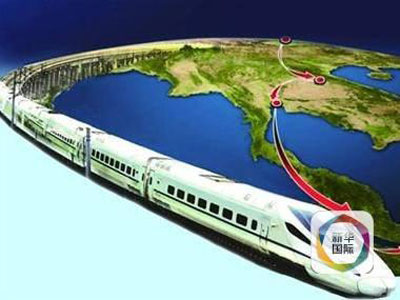 An illustration shows the location of Sino-Thai Railway. [Illustration: Xinhua]
The Chinese embassy in Thailand is refuting reports of the Chinese purchase of development rights to the lands adjacent to the planned Sino-Thai Railway.
Chinese authorities say the reports are a misunderstanding that needs to be clarified.
Chinese authorities note the Thai government is purchasing the land for the railway, meaning there is no chance for China to take ownership of the land.
A series of meetings continue to be held in Thailand to discuss the railway and its impact on Thailand.