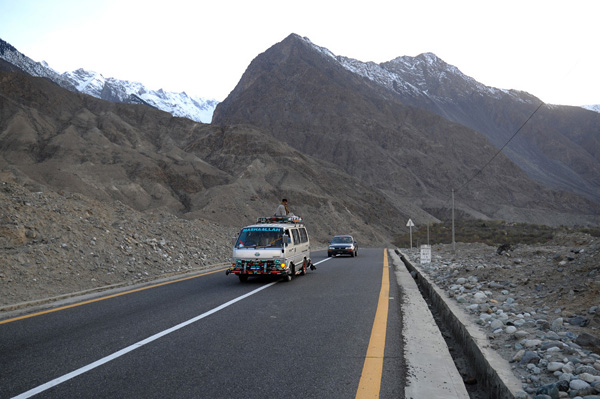 A file photo shows China-Pakistan Highway. [Photo: Xinhua]
Landslides triggered by continuous rain blocked several sections of the China-Pakistan highway on Wednesday, stranding over 100 vehicles and more than 200 people from China and abroad.
The landslides mainly occurred in Bulungkol Township, Akto County in northwest China's Xinjiang Uygur Autonomous Region, according to the local border police.
Police were mobilized to clear the road of debris. Food, drinks and medicine have been sent to the stranded passengers.
As of Wednesday afternoon, traffic on the highway had still not resumed.
The China-Pakistan Highway is a pivotal route connecting China with Tajikistan and Pakistan.