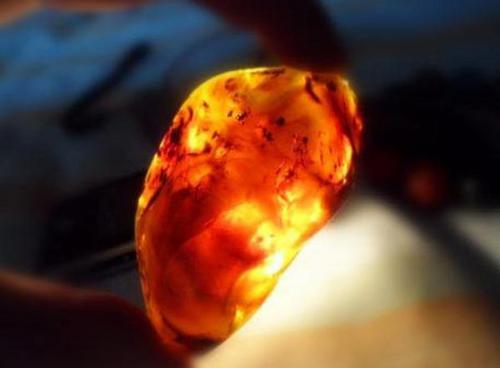 Chinese scientists have discovered 100-million-year-old amber in Myanmar, which is the world's oldest amber so far. It is called Myanmar amber because it was discovered and produced in Myanmar, said Dr. Gao Lizhi, a researcher at the Kunming Botanical Institute at the Chinese Academy of Sciences.
Myanmar amber was formed in the early Cretaceous period, when the first flowering plants were beginning to grow. It was formed about 50 million years earlier than the famous Fushun amber and 80 million years earlier than Dominican Republic amber.
It contains a rich variety of insects and plants from the early Cretaceous period. In addition, it preserved a large fungus and pollen, which are difficult to observe with the naked eye.
The scientists are working to extract the DNA of insects and plants that were preserved in the amber. "Research may possibly unveil the origins and evolutions of several species," said Dr. Gao.
The work of these scientists is detailed in the latest edition of the journal Science.