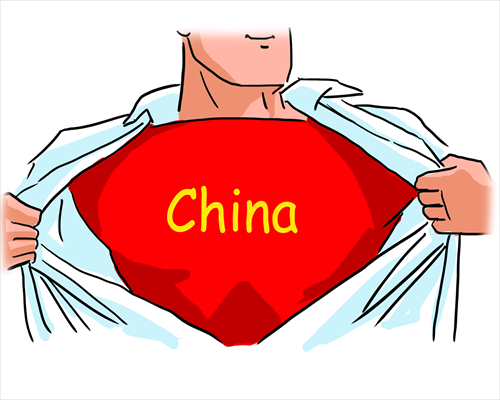 Illustration: Liu Rui/GT
For decades, it has been expected that Chinese studying in the US will be carriers of American soft power. Many international relations observers have hoped that when they return to their home country, they can help China transform in the way that the US favors.
As the largest source of international students in the US, China has sent over 1.46 million students since it adopted the opening-up policy in the late 1970s. Right now, some 304,000 Chinese students are studying in the US, according to the Institute of International Education, and the number is still growing quickly. This group is a crucial force in shaping the Sino-US relationship. Foreign Policy magazine recently surveyed 187 Chinese students or alumni of American universities, asking how the experience of studying in the US affected them.
To many, it is an eye-opening experience, a process that has made them more "liberal and idealistic." Many do not just survive, but thrive in the more demanding American educational system. Time spent in the US and full exposure to American values have indeed changed the minds of some, who go from opposing the Chinese government to supporting it.
While these Chinese students still generally admire the American system, they have a more objective view of China's problems. Regarding the issue of the Chinese government's recent warning against too much exposure to Western ideology, the lion's share of the surveyed students expressed "cautious approval for an official rejection of Western ideology." This may be puzzling to observers.
Many who have experience of studying in the US, myself included, appreciated the opportunity to be immersed into a different culture. In contrast to the Chinese education system that stresses following rules, Western institutions are distinctive in providing no standard answer. Students are encouraged to think independently and challenge authorities. In addition to a quality education, an ability to think differently is perhaps among the biggest intellectual assets that Chinese students acquire on a US campus.
This includes looking at American system from a broader perspective, instead of merely worshipping it. During their studies in the US, they have the chance to observe the details that make American democracy function. These include a rational civil society, individuals' willingness to devote themselves to the public good, tolerance of different opinions, etc. Those are indispensable conditions to implement democracy, but are still insufficient in today's China. Many also get to know that a powerful state machine has to be in place to guarantee that public order is not disrupted.
Studying in the US gives students chance to see the flawed side of democracy. Western institutions are not immune from corruption, and vested interest groups are difficult to challenge. America's democracy thrives on public participation, it is also blessed by the prosperity of the society. For Chinese students who came after millennium, they are fortunate to see the shift of power between the two countries, which has subtly changed their perception of each other's system. It is also a time in which China has been changing from a homogenous society to a more diverse one. It brings vitality, as well as conflict. For today's China, there has increasingly been consensus that development should outpace democracy, otherwise a country would be engulfed in social disturbance. Many Chinese students share this mentality.
It is puzzling that American culture, noted for being tolerant of minority opinions and encouraging diversity domestically, is paranoid when it comes to transforming other countries. Shouldn't different countries be allowed to grow with their distinctions kept intact, like individual students?
It is not an exaggeration to say that most students return with a more patriotic mind. However, a more objective view of the Chinese system doesn't mean denying American value or turning hostile toward the US. In this sense, these international students from China are still important in bridging the two countries.
American culture has had a tremendous influence on Chinese society, just not necessarily in the way many Americans wish to see.