BEIJING, July 8 -- As China-Arab States Virescence Expo 2015 is approaching, Yinchuan Green Expo Garden has become the focus of the world's garden industry.
Construction of the second-phase of Yinchuan Green Expo Park now enters a critical stage and it is expected to open to public in September.
Seen from design maps, the second phase of Yinchuan Green Expo Park is highlighted by specifically designed buildings: jewel-shaped theme pavilion and phoenix-shaped Four Seasons Pavilion echoing each other.
A gigantic green house with thermostats for rare plants in Four Seasons Pavilion and a sound safety system in both pavilions are introduced in Yinchuan Green Expo Park.
Harmony between nature and human is fully elaborated in the theme pavilion by the combination of Yellow River shaped passageway, totem show, a model of wetlands along seventy-two lakes in Yinchuan and numerous interactive activities for visitors.
Yinchuan Green Expo Park will be a feast to the eyes in September.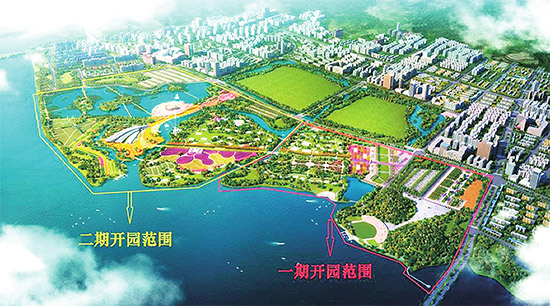 A bird's eye view of Yinchuan Green Expo Garden after its completion of construction (a design map).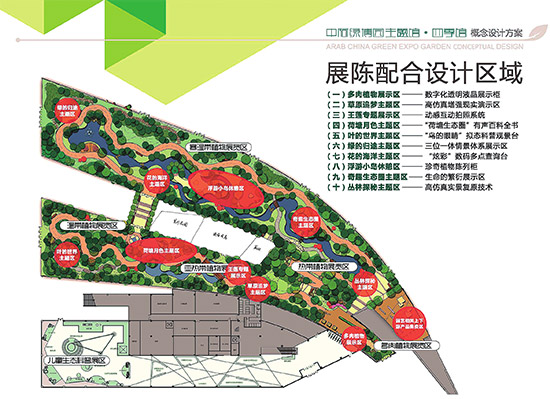 Interior design of Yinchuan Green Expo Garden in second phase
Jewel-shaped appearance (a design map)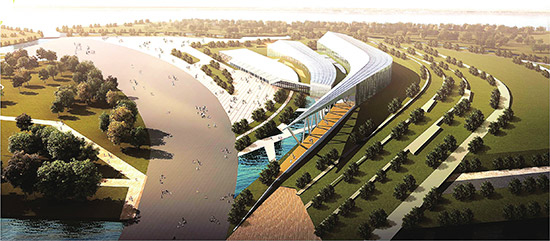 Four Seasons Pavilion looks like a phoenix flapping wings, ready to fly (a design map)