World's first penis transplant patient to father a child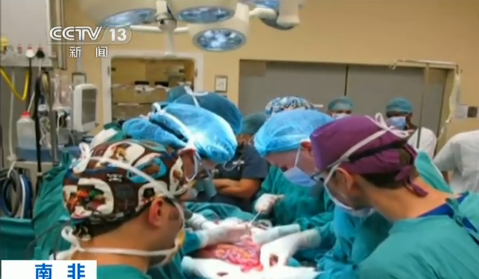 Surgeons perform the first successful penile transplant in Cape Town, South Africa, December 11.[Photo/CCTV]
The girlfriend of the world's first successful penis transplant recipient is reported to be four-months pregnant.
The 21-year-old South African man suffered serious complications due to his traditional coming of age circumcision. He later went through a nine-hour surgery of penis amputation and transplantation at a hospital in Cape Town in December.
Doctors didn't claim the operation to be a success until March. "To us it means we are ticking most of the boxes where this guy can stand and urinate normally, can have sexual intercourse and his penis function has recovered completely," said Andre van der Merwe, who led the surgical team.
It was only three months later that the man successfully impregnated his girlfriend.