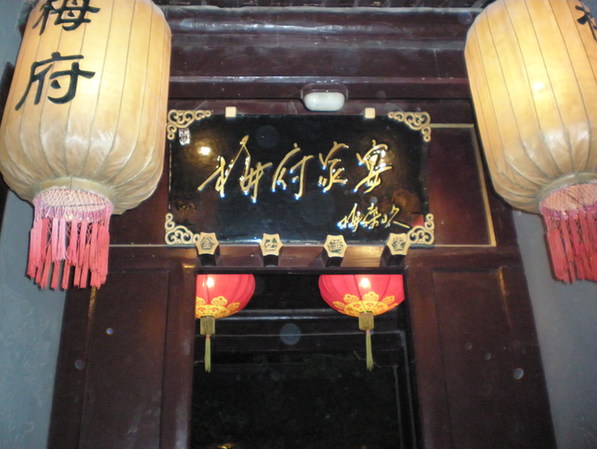 The front gate and name plaque of Mei Fu Jia Yan. [File photo]
No 9 Mei Fu Jia Yan (Mei's family banquet)
Established as a tribute to legendery Beijing Opera artist Mei Lan fang and his passion for fine dining.
Mei's family banquet situated in the heart of old city, four of its chefs apprenticed from actual chef who worked for Mei Lan Fang.
With 600 items on the menu average customer need assistance from waitress to make decision.
Location: No 24, Daxiangfeng Hutong, Xicheng District, Beijing
Cost: $75
【1】
【2】
【3】
【4】
【5】
【6】
【7】
【8】
【9】
【10】