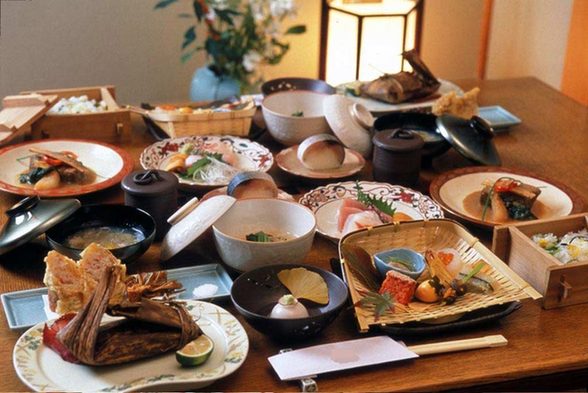 Traditional Kaiseki cuisine. [File photo]
No 1 Kyoto Kaden Minokichi Kaiseki-Ryori in Pangu Hotel
With price tag over $1,000 per person Kyoto Kaden Minokichi Kaiseki-Ryori is undoubtedly the most expensive restaurant in the city.
Located in the only seven-star hotel in Beijing and over looking National Olympic Stadium and the Water cube, this restaurant puts emphasis not only on what to eat but where to eat.
Kaiseki is a traditional multi-course Japanese diner. The term refers to skills and techniques involved in the preparation of such multi-course meals. Kaiseki, which is considered both an art form and dining experience, only uses in season ingredients and is prepared by master Japanese chef to reflect change of time.
Location: Pangu 7 Star Hotel Beijing 27 Central North 4th Ring Road Chaoyang District, Beijing
Cost: $1159.29 per person
【1】
【2】
【3】
【4】
【5】
【6】
【7】
【8】
【9】
【10】