Woman lives in cave for 2 years in central China
(
Xinhua
) 10:18, April 04, 2015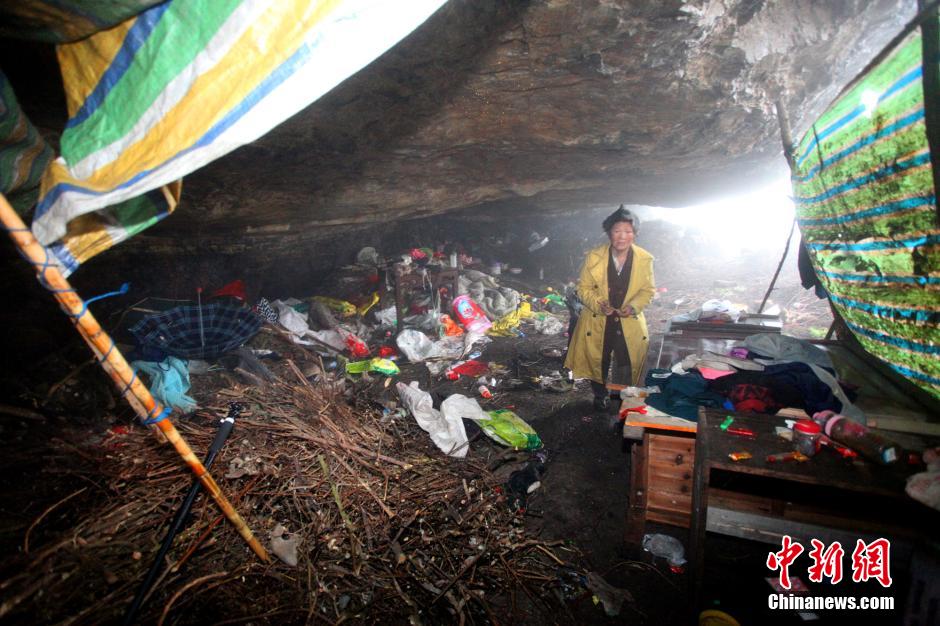 Du Meiying inside a cave where she lived for two years in Yichang, central China's Hubei province on April 3, 2015 [Photo: chinanews.com]
A woman has been living in a cave for two years in the rural area of Yichang, central China's Hubei province as a result of poor economic conditions, reports chinanews.com.
52-year-old Du Meiying has been living in the 100 square meter cave and collecting water drops from the roof with a tub for drinking water.
Her sole income was the local basic living allowances, 100 yuan (16 USD) per month and she grew vegetables herself nearby.
She said she was not living in healthy conditions and her greatest hope was to live in a real room.
【1】
【2】
【3】
【4】
【5】
【6】
【7】
(Editor:Ma Xiaochun,Bianji)
Related reading