Top 10 Chinese cities with best investment climate
The urban investment environment, or all the support the city can provide to investors, may help the city attract more investment.
The China Institute of City Competitiveness, a Hong Kong-based research organization, has released a ranking of Chinese cities based on their investment environment.
The ranking uses four first-class indicators, namely an economic development index, a resource index, a city image index and a government behavior index, together with 16 second-class indicators and 51 third-class indicators.
Here are the top 10 Chinese cities with the best investment environment.
No 10 Zhangzhou in Fujian Province scores 79.13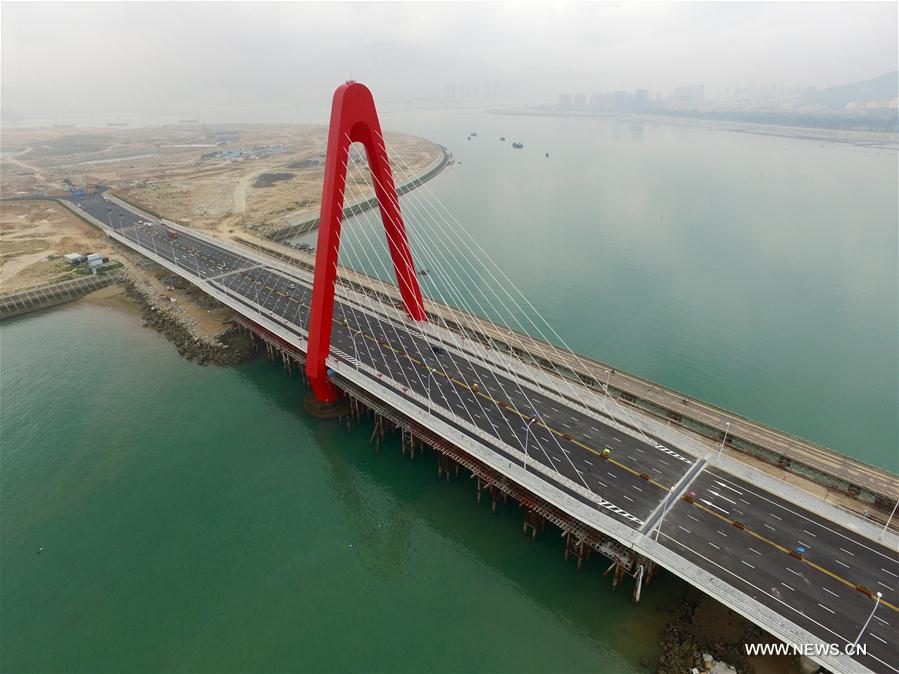 Photo taken on May 27, 2016 shows a newly-built bridge to Shuangyu Island, an artificial island in near-shore waters, in Zhangzhou City, southeast China's Fujian Province. [Photo/Xinhua]
【1】
【2】
【3】
【4】
【5】
【6】
【7】
【8】
【9】
【10】
(Editor: Huang Jin,Bianji)
Related reading