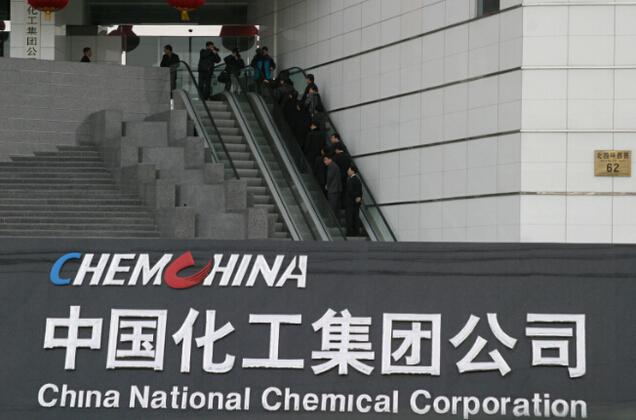 The file photo shows the headquarter of China's National Chemical Corporation in Beijing. [Photo: cnwnews.com]
China's National Chemical Corporation ChemChina has offered to acquire a controlling stake in the Swiss agricultural chemistry giant Syngenta.
The total value of the purchase is estimated at over 43 billion US dollars.
If the deal goes ahead, it would be China's biggest ever outbound takeover deal.
Syngenta responded in an statement, saying ChemChina would be an ideal partner to accelerate the next phase of its development in China and in other emerging markets.
Syngenta remains the largest European producer of hybrid seeds and crop protection products.
Ren Jianxin, chairman of the state-owned ChemChina said it would maintain Syngenta's operations and retain its headquarters in Basel, in Switzerland.
Meanwhile, a new board of directors would be formed with Ren Jianxin the chairman.
China is now the world's fastest developing market for agricultural chemicals as it is seeking to boost farming productivity and cut reliance on food imports.
Following the news, shares of ChemChina ended the trading day with a 5.7 percent increase, while Syngenta shares jumped more than 6 percent early on Wednesday.