China gets hammer throw silver
(
Xinhua
) 13:29, August 16, 2016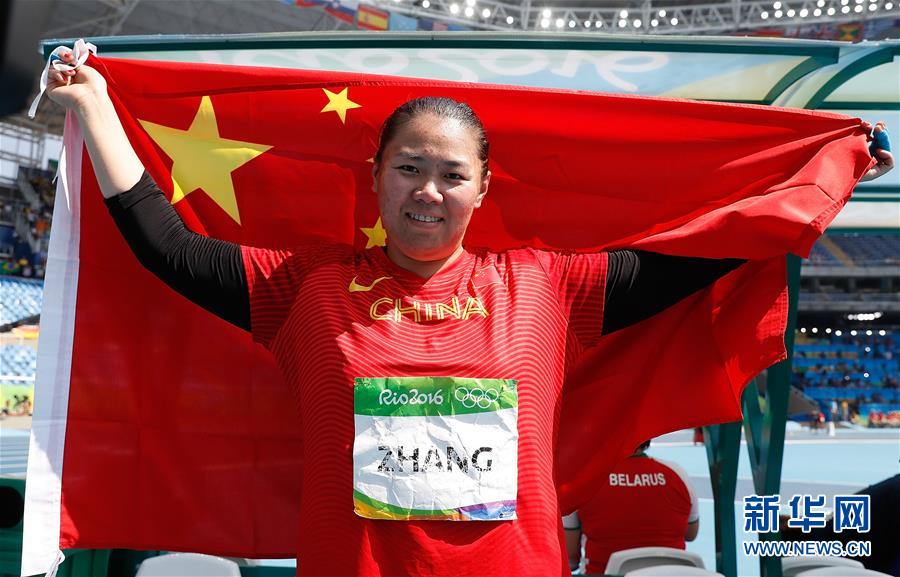 File photo of Zhang Wenxiu. [Photo: Xinhua]
Table tennis powerhouse China is poised to repeat a sweep of the gold medals in the table tennis events at the Rio Olympic Games, just as they did in Beijing and London.
Both the Chinese men's and women's teams have reached the table tennis finals.
The men's team has passed through South Korea and will defend the title Wednesday against Japan.
The Chinese women's team has claimed victory over Singapore, which will set up a clash on Tuesday with Germany.
Meanwhile, Zhang Wenxiu has taken silver in the women's hammer throw competition with a season's best throw of 76.75m.
A competitor from Poland took gold with a world-record throw nearly 4-meters further than Zhang's.
So far, China has 15 gold, 14 silver and 17 bronze, putting China in third in the gold medal tally following the U.S. and Britain.
(Editor: Huang Jin,Bianji)
Related reading