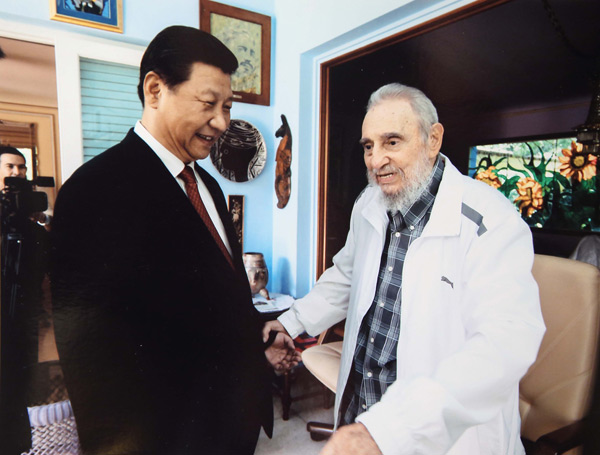 Chinese President Xi Jinping visits former Cuban leader Fidel Castro in Havana, the capital of Cuba, on Tuesday, July 22, 2014. [File photo: Xinhua]
Former Cuban leader Fidel Castro has issued his first response to US President Barack Obama's historic trip to the country last week.
In an article in Cuban Communist Party newspaper Granma, the elder Castro suggests Obama was simply attempting to 'sweet-talk' the Cuban people during his visit.
He goes on to warn of US overtures, saying the Cuban people need to remember past US aggression against Cuba, as well as the current trade embargo.
The White House has since responded to Fidel Castro's article.
Spokesperson Josh Earnest says they believe this is a sign that Obama's trip has accomplished what it needed to.
"The fact that the former president felt compelled to respond so forcefully to the president's visit, I think is an indication of the significant impact of President Obama's visit to Cuba."
Fidel Castro has maintained a continued distrust of the United States for decades, as various US administrations dating back to Eisenhower attempted to subvert him from power or overthrow him.
The 89-year old Castro withdrew from power in 2008, handing the reign of power to his brother Raul, who many observers say has taken a somewhat more conciliatory tone toward the United States.