The furry felines all seem to immediately regret their misjudgement after ending up in awkwardly obscure circumstances.
Many don't realise that they are too big or too small, and think very highly of their abilities to jump huge distances and tackle climbing walls.
So they find themselves stuck between sofa cushions and behind fences after trying to leap or squeeze themselves through their chosen obstacle, while others just didn't realise they didn't want to take that mid-afternoon dip after all.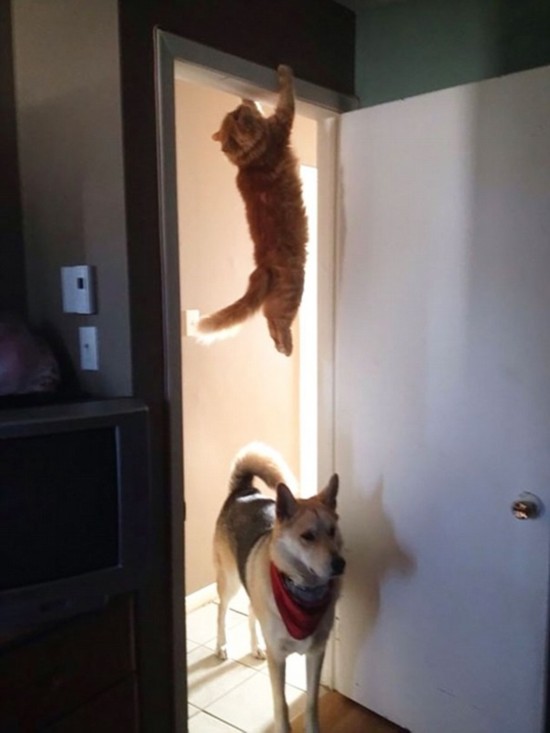 Hanging out: This cat holds on for dear life after he attempted to scale a door frame only to realise he had made a huge mistake.(Photo/Mail Online)
【1】
【2】
【3】
【4】
【5】
【6】
【7】
【8】
【9】
【10】
【11】