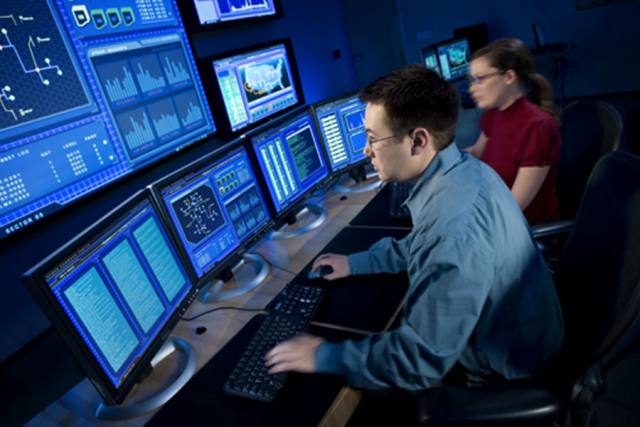 BEIJING, Sept. 15 (Xinhua) -- Against the backdrop of Chinese President Xi Jinping's upcoming visit to the United States, there is little doubt that cyber security would be a hot topic.
In safeguarding cyber security, China and the United States, two pivotal players on the realm, have a lot to cooperate, rather than to make it a contradiction focus.
A few days ago, Xi's special envoy Meng Jianzhu visited the United States, during which the two countries have reached important consensus on combating cyber crimes. This created opportunities for both sides to conduct more cooperation in this field.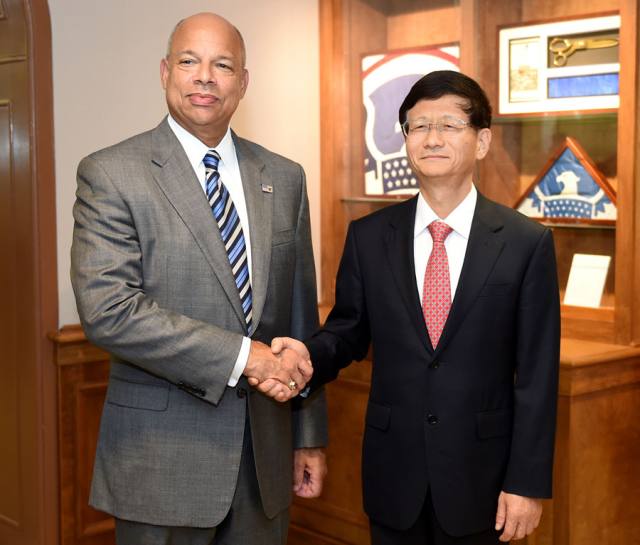 President Xi Jinping's special envoy, Meng Jianzhu, meets with Secretary of the Department of Homeland Security Jeh Johnson, in Washington D.C., capital of the United States, Sept. 10, 2015. (Xinhua)
China and the United States are both countries with highly-developed internet technology, said Meng, adding that against the background of frequent incidents and ever-increasing security threats in cyber space, it is especially important for the two to enhance mutual trust and cooperation in the sphere of cyber security.
The consensus has sent a good message that cyber security could become an area of China-U.S. cooperation, instead of a source of frictions.
However, some U.S. agencies and media have never stopped preaching about the so-called Chinese cyber attacks.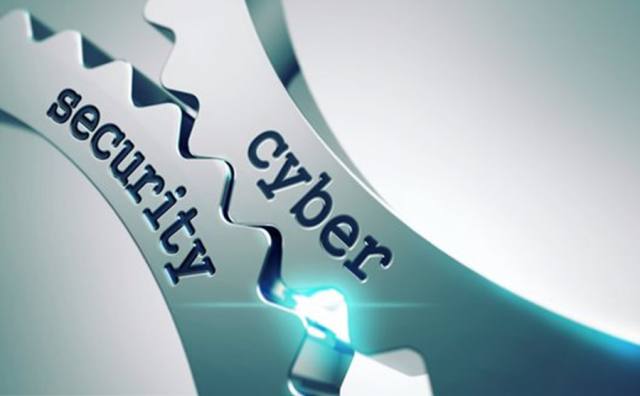 U.S. Director of National Intelligence James Clapper said China and Russia posed the most advanced cyber threats and that Chinese cyber espionage continues to target a broad spectrum of U.S. interests. Some U.S. media even said Chinese firms and individuals could face sanctions for cyber attacks against U.S. commercial targets.
It is obvious that these irresponsible remarks and groundless accusations are not conducive to bilateral ties and will stymie finding solutions to the problem.
China has repeatedly stated that it is against all forms of cyber attacks and will crack down on them, as it has long been a major victim of such illegal activities.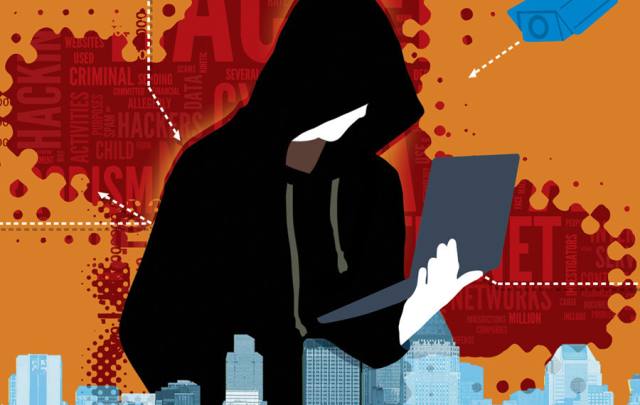 Facing cyber security, a new problem puzzling almost the whole world, China has also called for conducting cooperation with the U.S. side and any other country to protect the security and its peaceful order.
China has shown its willingness to tap potential of internet governance with other countries, but any major progress on the issue rests on Washington's action.
At the crucial point, if the United States could exhibit its sincerity and take more real concrete steps in protecting cyber security with China, rather than level groundless allegations against China, it will bear positive significance for bilateral ties and for a better and improved Internet.