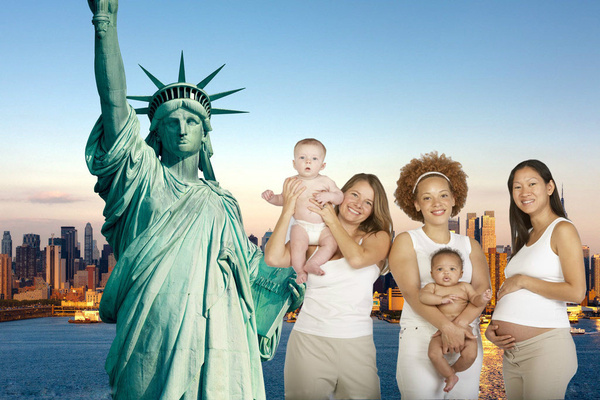 (File photo)
According to surrogacy centers interviewed by CNN, a growing number of Chinese families are hiring American women as surrogate mothers, making the industry a lucrative one.
The entire surrogacy process typically takes about 15 months and requires couples to make a few visits to the U.S. In total, the cost is around $130,000 -- roughly in line with fees charged by other surrogacy providers, though costs can balloon to around $150,000.
Extraordinary Conceptions, a surrogacy agency, has worked with hundreds of couples from China and receives as many as 10 enquiries a month. About 40 percent of the center's clients are Chinese, and the group has even hired five native speakers to cope with the surge in interest.
Paying Americans to carry their children allows Chinese to circumvent their home country's restrictive policies on reproduction -- surrogacy is illegal.
Another incentive: The child is automatically a U.S. citizen, and can sponsor their parents for a green card when reaching the age of 21.
While there is currently a debate in the U.S. over birthright citizenship, surrogacy centers interviewed by CNNMoney said they carefully screen applicants, and require couples to demonstrate a medical reason for seeking surrogacy.
For Chinese couples, hiring American surrogate mothers means they need to overcome the difference between language and culture. However, some Chinese traditions could be unacceptable for American surrogate mothers. For example, Chinese people think that pregnant women need more rest and should pay close attention to diet, while American surrogate mothers work, travel and do exercise as usual.