Authorities investigating mortar bomb found in trash dump in Nanjing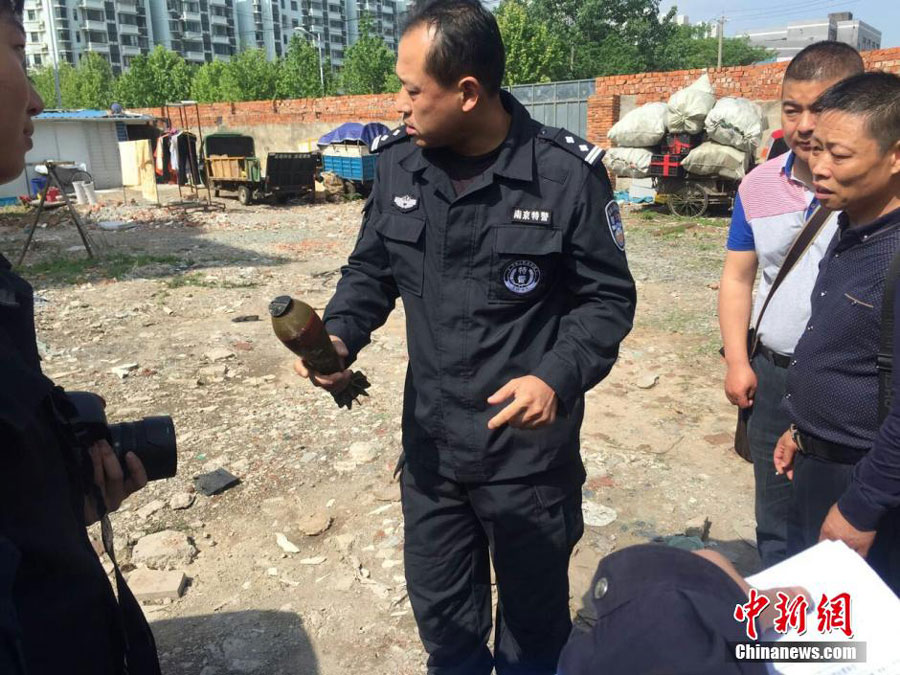 A policeman holds the mortar bomb in hand at a trash dump in Nanjing, east China's Jiangsu Province, May 13, 2015. [Photo: Chinanews.com]
Police in Nanjing in east China's Jiangsu Province are investigating a mortar found by a worker in a trash dump. They suspect that the item could be a piece of artillery containing explosive shells.
The bomb was found by worker surnamed Wang when he was cleaning the dump at around 8:00 a.m. today.
He informed the police at once about his curious find. The police rushed to the site, cordoned it and began to evacuate the people nearby.
"The police removed the object quickly. If not the consequences would have been terrible if it had mixed with other metal garbage and exploded due to compression or a collision", Wang said.
The local bomb-disposal squad defused the weapon earlier.
Police said they will continue to investigate the matter.
【1】
【2】
【3】
(Editor:Zhang Yuan,Gao Yinan)
Related reading