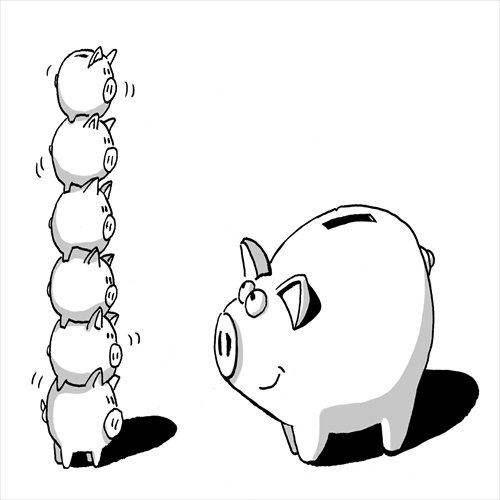 Illustration: Liu Rui/GT
How can the "One Belt and One Road" program benefit the economies along its path? Of course, capital and technologies matter. But sustainable prosperity cannot be created without sufficient employment alongside it.
The "One Belt and One Road" program is characterized by its reciprocity, but this cannot be managed purely through investments. Above all, the creation of mutual benefits depends on how many jobs the program can produce for its participants.
Unemployment is one of the toughest challenges for the global economy. It is one of the culprits for unrest and turmoil in many politically unstable nations, especially when too many young people are jobless.
China's rise has offered enormous dividends to the international community. China, as a "world factory" in the global value chain, has produced innumerable cost-effective goods, which have dramatically improved the life of people from the middle class to those who live at the bottom of society.
When people in Rio de Janeiro's slums start to use China-made rice cookers, and women in the remote rural areas in Bangladesh can purchase Huawei-made mobile phones, China's growth dividend is benefiting them.
According to UN statistics, in 1990, almost half of the population in developing regions lived on less than $1.25 a day (adjusted for inflation). This rate dropped to 22 percent by 2010, reducing the number of people living in extreme poverty by 700 million.
There are a large number of people living in developing countries jumping out of abject poverty. When they buy their first TV set, mobile phone, washing machine or computer, these are mostly made in China.
However, if their jobs are in danger because China is dumping its products in the local markets, they will probably be unhappy instead of having a favorable impression toward China's entry. In the early 2000s, the influx of China-made products dealt a heavy blow to European and US markets.
China's attempt to connect its neighborhood through the "One Belt and One Road" program faces the same test. Some countries are worried that this interconnection will facilitate Chinese products' entry into their markets, which will have a huge impact on the local job market.
Now, some Chinese neighbors are suffering from grave pressures of unemployment. The unemployment rate in Afghanistan is 35 percent, while in Nepal it is 40 percent, and 50 percent in Turkmenistan.
Besides, countries like Thailand, Myanmar, Vietnam and India are also racking their brains about how they can move the huge numbers of people who only have temporary jobs or live in rural areas into the manufacturing industry. Take Vietnam, where the government has to take care of over 1 million young people hunting for work every year.
For employment issues of neighboring countries to be given more consideration while China is carrying forward the "One Belt and One Road" initiative, industries which can create generous job opportunities should be given priority in terms of implementation. In this way, China will have bigger odds to promote the program smoothly.
The "One Belt and One Road" scheme is not a panacea for Chinese neighbors to address their unemployment problems once and for all. With the impetus of the program, these countries need to create a sustainably self-reliant job market. Just as the old adage says, give a man a fish and you feed him for a day; teach a man to fish and you feed him for a lifetime.
Through a few UN projects, China has gathered some experiences in supporting neighboring countries to improve their employment training. These efforts have already achieved some good results. China should design similar projects in its "One Belt and One Road" program.
Chinese authorities should realize that the success of a program is not always in a positive correlation with its investments. Sometimes, a small project which can provide down-to-earth job opportunities will get more acclaims than a massive project worth billions of dollars.