Fishing without the bait in Qingdao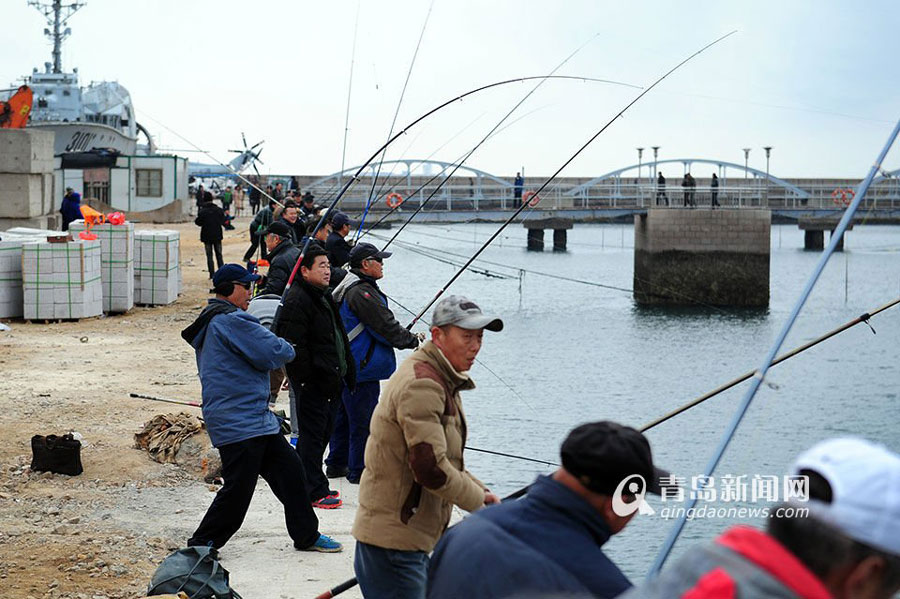 Citizens in Qingdao are fishing at the Youting dock on Laiyang Road, March 8, 2015. [Photo: Qingdaonew.com]
Have you ever seen fishing without the bait? Well it has happened in Qingdao, east China's Shandong Province recently.
Citizens there were able to catch a lot of fish at the Youting dock on Laiyang Road without having to use bait on hooks. They were able to use the bigger-size hooks and pull the fish out of the sea.
It was later found out that large numbers of fish have been unusually gathering around the shallow sea near Qingdao which enables people to catch them fairly easily. Also because of the relatively warmer weather this year, fish have returned earlier than expected from the deep sea.
【1】
【2】
【3】
【4】
【5】
【6】
(Editor:Kong Defang,Bianji)
Related reading