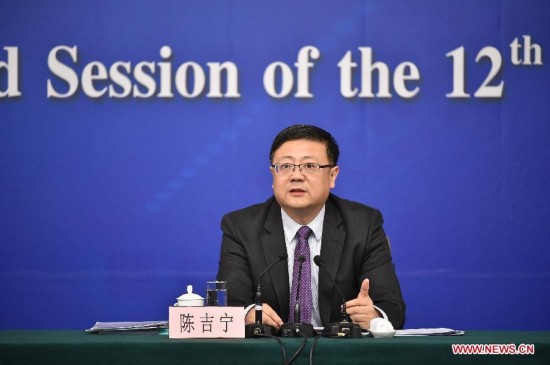 China's Minister of Environmental Protection Chen Jining gives a press conference for the third session of the 12th National People's Congress (NPC), on environmental protection in Beijing, capital of China, March 7, 2015. (Xinhua/Li Ran)
BEIJING, March 7 -- The government would enhance information transparency and guarantee the public's rights to supervise the fight against air pollution, China's environmental protection minister said Saturday.
We would publish activities of the government and enterprises, leaving no space for violators to hide from the environmental protection law, said minister Chen Jining, at a press conference.
The government would also use the WeChat, a popular instant messaging service, to encourage the public to report illegal emissions, he said.