6-day NE China tour route
(
Xinhua
) 10:52, January 20, 2015
If you love a crystalline world that's covered with snow and ice, you won't want to miss a magic journey to northeast China this winter.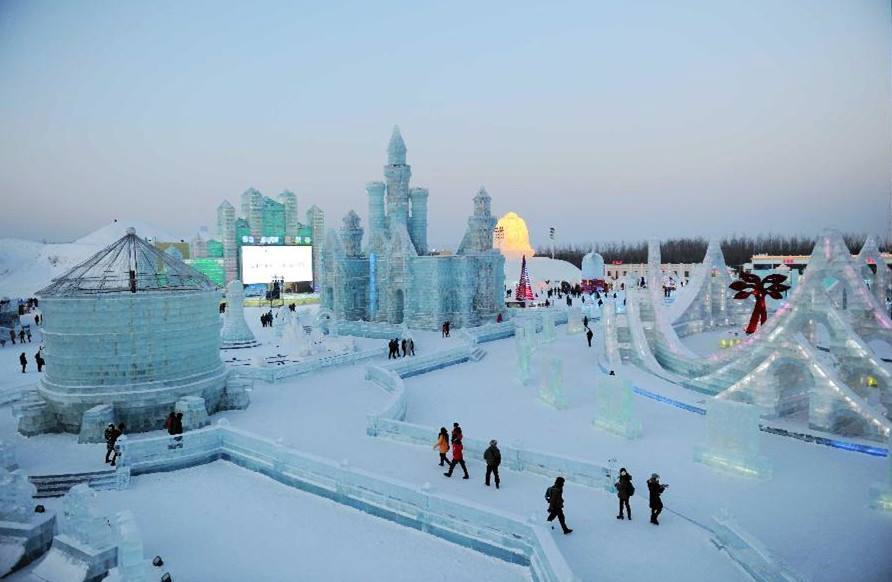 Harbin Ice &Snow World (Xinhua Photo)
Day 1: Harbin Ice &Snow World
Being the famous "Ice City" in northeastern China, Harbin attracts visitors with its Ice and Snow Festival, a happy carnival providing visitors a wonderland of ice and snow. The festival is held annually on Jan.5 and lasts for one month.
Tips: The best collections of ice artworks are mainly on display in the following five places: Harbin Ice and Snow World, Ice Lantern Garden Party, Sun Island Scenic Area, Yabuli International Ski Resort and Zhaolin Park.
【1】
【2】
【3】
【4】
【5】
【6】
(Editor:Liang Jun,Huang Jin)
Full coverage