Top 10 weapons in 2014
(China.org.cn) 09:10, January 15, 2015
Editor's note:
With constant advances in technology, competition between countries is growing, and bigger and more destructive weapons are coming out all the time. Let's take a close look at the top 10 edge-cutting weapons in 2014.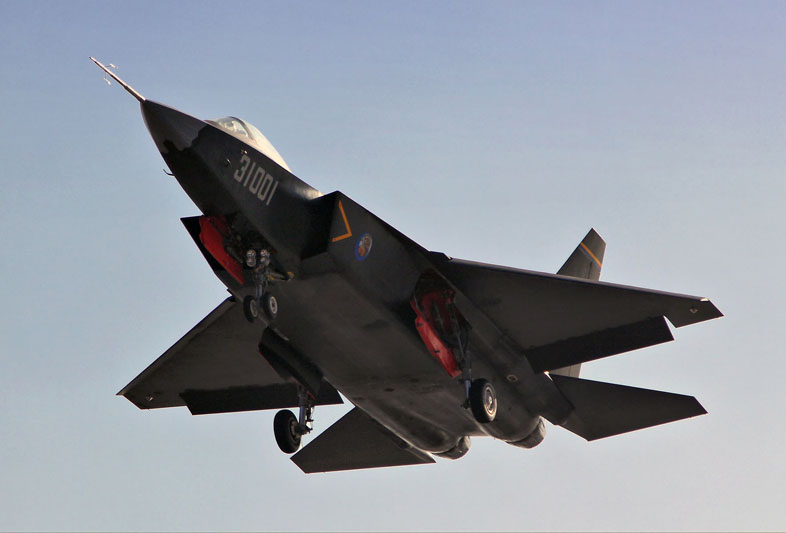 [Photo: www.milnews.com]
J-31 Stealth Fighter
China unveiled its new stealth fighter jet—J-31 at the 10th China International Aviation and Aerospace Exhibition in Zhuhai City in November 2014.
The J-31 stealth fighter, named Falcon Eagle in Chinese, is produced by Shenyang Aircraft Corporation. As the fourth-generation domestically produced multi-role fighter, the J-31 features a diverter-less supersonic inlet (DSI) design with bumps and forward-swept inlet cowls. The airframe incorporates a pair of low-aspect ratio trapezoidal platform wings with titanium spars. The aircraft is operated by single pilot and powered by two RD-93 afterburning turbofan engines.
During its test flight at the exhibition, J-31 performed a short field take-off and landing, figure of eight flying and low altitude flying, attracting broad public attention.
【1】
【2】
【3】
【4】
【5】
【6】
【7】
【8】
【9】
【10】
(Editor:Ma Xiaochun,Yao Chun)
Related reading