In Shanghai on Monday, Chinese president Xi Jinping held separate meetings with his Mongolian,Tajik and Afghan counterparts. The three leaders are all scheduled to attend the CICA summit.
In talks with Mongolian President Tsakhiagiin Elvegdorj, Xi Jinping called for close contact and promotion of broad cooperation. He said China would like to encourage more Chinese enterprises to invest and develop in Mongolia, as well as support its northern neighbor in taking part in international and regional affairs.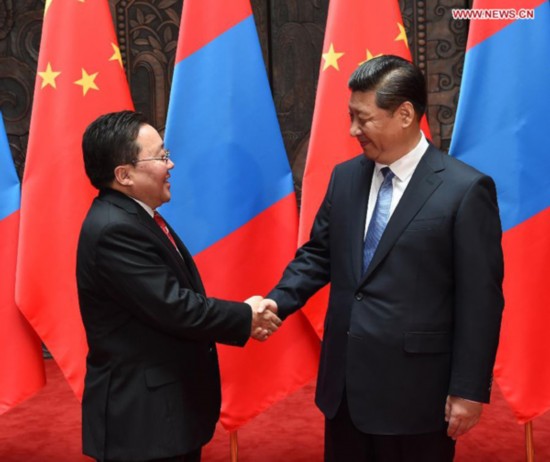 Chinese President Xi Jinping (R) meets with his Mongolian counterpart Tsakhiagiin Elbegdorj in Shanghai, east China, May 19, 2014. (Xinhua/Ma Zhancheng)
The Mongolian president said he hoped the two sides could work together to make their partnership a model in the region.
Later, with Tajikistan's President Emomali Rakhmon, President Xi said China would help the central Asian country in hosting the next Shanghai Cooperation Organization summit at Dushanbe scheduled for this September.
Rakhmon warmly invited President Xi to attend the summit and pay a state visit to the country. He said Tajikistan is a reliable partner in China's fight against the three evil forces of separatism, extremism and terrorism.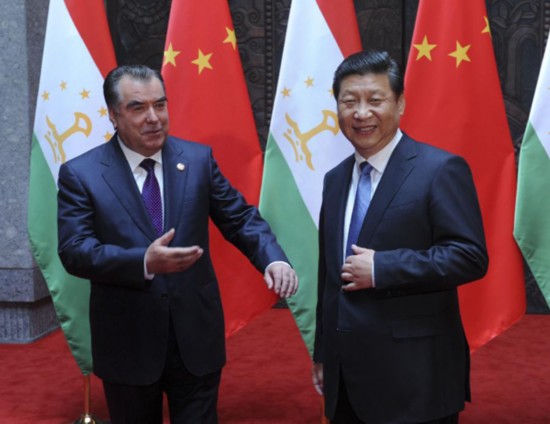 Chinese President Xi Jinping (R) meets with his Tajik counterpart Emomali Rakhmon in Shanghai, east China, May 19, 2014. (Xinhua/Zhang Duo)
Finally, talking with Afghan President Hamid Karzai, Xi Jinping said China will maintain high-level exchanges with Afghanistan and support more Chinese companies to invest there.
Xi added that he expected Afghanistan to safeguard the security of Chinese entities and staff there.
Meanwhile, Karzai expressed his appreciation for China' help and said the country would also support efforts to combat the three evil forces.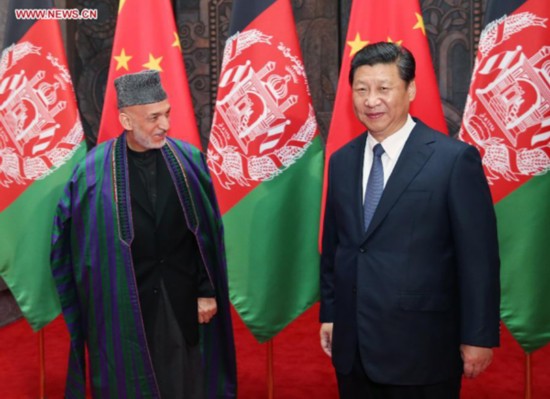 Chinese President Xi Jinping (R) meets with Afghan President Hamid Karzai in Shanghai, east China, May 19, 2014. (Xinhua/Yao Dawei)