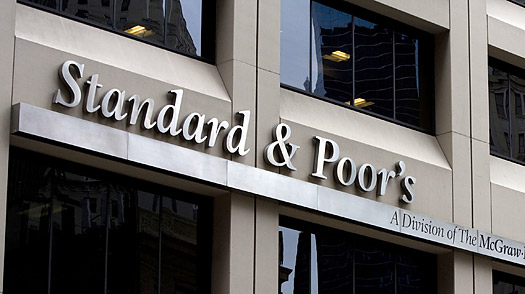 The file photo shows Standard and Poor's headquarters in Manhattan, New York City, the United States. [Photo: china.com.cn]
Ratings agency Standard &Poor's has cut its credit outlook for the mainland and Hong Kong from stable to negative.
At the same time, S&P is warning it might downgrade the country's overall rating this year or next.
Standard &Poor's says it's revised its credit outlook because China's economic rebalancing is likely to proceed more slowly than first expected.
In making the statement, S&P does say China's economic growth should remain at or above 6-percent annually over the next three years.
Responding to the change in Hong Kong's outlook, Financial Secretary Chan Ka-keung says Hong Kong is still poised to benefit from the economic structural reforms taking place on the mainland.
Mainland authorities have yet to issue a response.