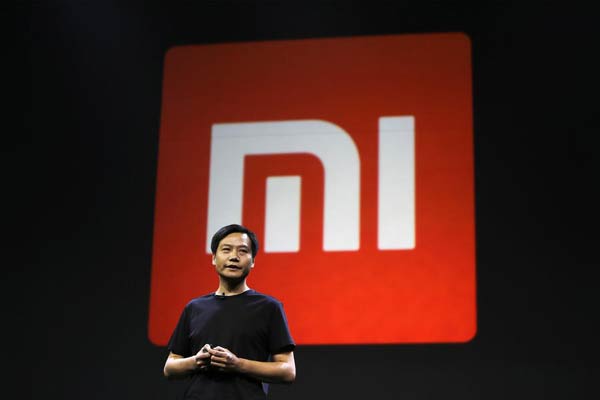 Lei Jun, founder and CEO of China's mobile company Xiaomi, speaks at a launch ceremony of Xiaomi Phone 4, in Beijing, July 22, 2014. [Photo/Agencies]
A famous Chinese smartphone maker has cemented its position with its targeted young consumers, who love self-mockery and embrace not high-end but practical products, thanks to its founder and chief executive's awkward English.
Xiaomi Corp's Lei Jun, whom TIME magazine recently named as 100 Most Influential People along with Apple CEO Tim Cook, has blitzed China's social media with his "are you ok" promotional speechin India.
The two-minute speech in English has now been remixed to a hit song that has captured China's social media.
Xiaomi, frequently referred to as China's cheaper Apple, unveiled its first smartphone -Mi 4i- aimed at overseas consumers in India late last month.
Lei Jun, dressed in a formal dark suit, opened the global launch event with amiable "hello, how are you, Indian Mi fans" in a no-where English accent, which immediately bonded him with the chuckling audience.
Lei further brought the whole hall to a big belly laugh when he blurted out in mistake, "I'm very happy to be in China." He then immediately corrected his slip of the tongue with innocent laughter by saying, "to be in India".
The acknowledged "China's smartphone king" seemingly didn't feel embarrassed. With a sincere look on his face, he carried on with his tongue-tied English speech, telling the audience that he would give all of them a MiBand fitness tracker free of charge.
The audience was brought to a climax when Lei, in an apparent move to interact with his Mi fans, shouted, "Are you ok? Are you ok?"
"Are you ok" has undoubtedly become a hallmark of Lei's poor English.
The video of the event, which swiftly swept China's social media, has been viewed more than half a million times on China's leading video streaming site Youku.
On the back of the original video that amused China's Mi fans, who prefer to be called "diaosi" for self-mocking a non-elite group with mediocre appearance and income, a new remixed rap song "are you ok" has captured the Internet.
Watch the remixed rap song video bellow.
【1】
【2】