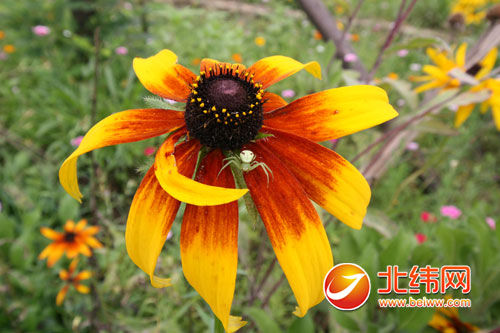 A spider with the face of an alien on its back was found by a journalist when taking pictures of a flower.
The vibrant arachnid, a type of orb-weaver, is more commonly known as an 'Alien Butt Spider'. The two 'eyes' on the spider's back are used to confuse predators, who would expect them to be at the front.
The spider's scientific name is Misumenops spider. These creatures are widely spread in China. But spiders with such a complete alien face are rarely seen.