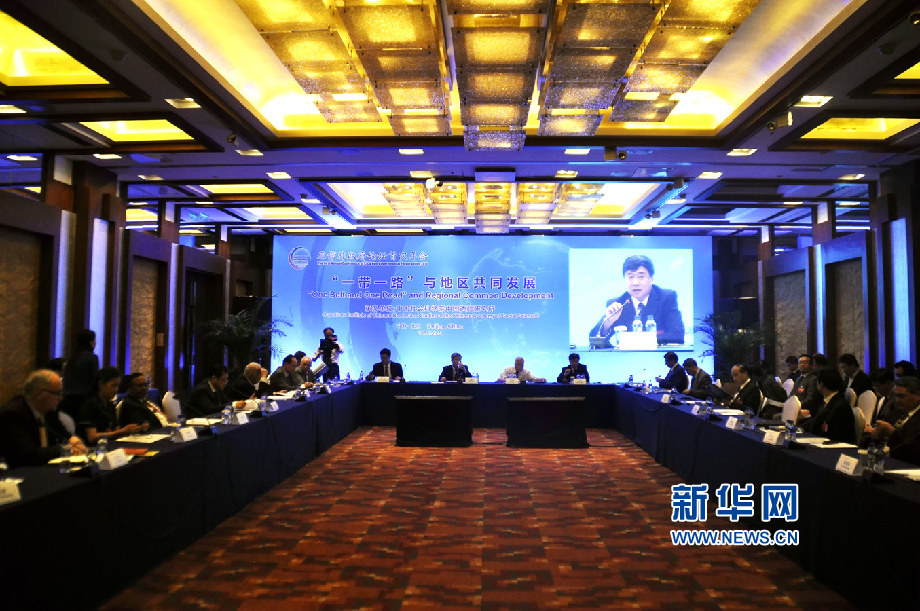 The roundtable panel of the Non-governmental Forum of the First Annual Conference on Interaction and Confidence-Building Measures in Asia (CICA) was held Monday in Beijing, attracting government officials, experts, opinion leaders from nine countries and regions. (Xinhuanet photo)
By Wang Mengjie, Zhang Mian
BEIJING, May 26 (Xinhuanet) -- The roundtable panel of the Non-governmental Forum of the First Annual Conference on Interaction and Confidence-Building Measures in Asia (CICA) was held Monday in Beijing, attracting government officials, experts, opinion leaders from nine countries and regions.
Discussions were focused on topics such as common development, regional security, the "Belt and Road" initiative proposed by China.
Participants held that with 67 percent of the world's population and one third of the global economy, Asia today remains the fastest growing region in the world.
However, they said, many areas in Asia are still confronted by security problems that threaten future stability.
To truly realize peaceful coexistence and community of common interest, they said, relevant countries need to not only build jointly, but also innovate creatively for building peace and stability.
In certain situations, regional security problem is the first obstacle to common development and implementation of the "Belt and Road" initiative, they held.
Therefore, the "double engine"is the answer -- to establish the CICA to ensure security and a thorough grounding for development, the participants stressed.
In this respect, they said, China is closely following this line by strongly insisting on resolving regional disputes through peaceful means while opposing the arbitrary use of force or threats.