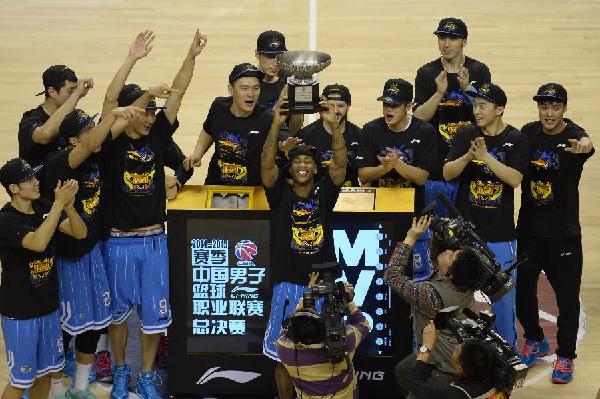 Beijing defended the title of the Chinese Basketball Association (CBA) by beating Liaoning 106-98 in Game 6 in Benxi on Sunday for an overall 4-2 victory in the best-of-seven finals. (File Photo)
BEIJING, April 18 (Xinhua) -- Former NBA star Stephon Marbury has applied for a Chinese "green card", or permanent residence permit.
"I'm applying for a Chinese 'green card'," Marbury wrote Friday in his Twitter-like Weibo account.
China started to grant permanent residence permits to foreigners in 2004. Since then, about 5,000 foreigners have received permits.
Marbury, who left a 20 million US-dollar NBA contract behind six years ago to play basketball in Beijing, is now a settled superstar in China. He led Beijing to their third third and second straight Chinese basketball league title last month and was voted the CBA finals MVP.
The 38-year-old American is so popular in his adopted hometown that he was named honorary citizen of Beijing. Outside Beijing's home court Wukesong Stadium stands a Marbury statute built by his fans.
Once a lone wolf in NBA, Marbury is nicknamed by Beijing teammates as "political commissar", a Chinese military position whose work includes education, discipline inspection and uniting officers and soldiers.