China's cross-border capital flows normal: central bank governor
(
Xinhua
) 16:46, March 12, 2015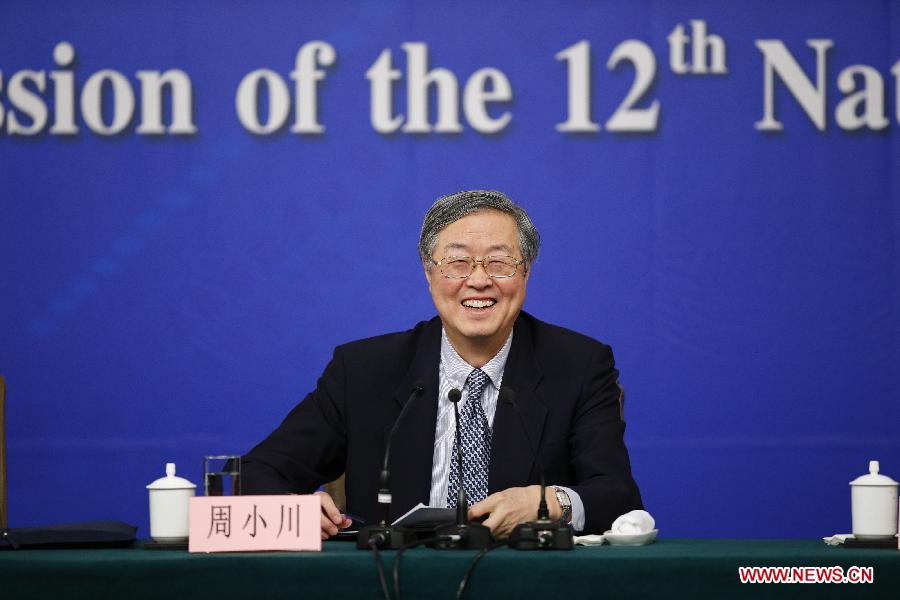 Zhou Xiaochuan, governor of the People's Bank of China, answers questions at a press conference for the third session of the 12th National People's Congress (NPC) on financial reform in Beijing, capital of China, March 12, 2015. (Xinhua/Yin Gang)
BEIJING, March 12 -- Speculative capital flows do exist in China but a "vast majority" of the country's cross-border capital flows are associated with normal trade and investment activities, central bank governor Zhou Xiaochuan said Thursday.
Zhou made the remarks at a press conference on the sidelines of the ongoing annual session of the National People's Congress, the top legislature.
It is difficult to give an accurate estimate of the amount of "hot money," or speculative capital flowing in and out of the country, but "it does exist," Zhou said.
He admitted there are capital outflows due to a lack of confidence in the economy but the number is not very large compared with the volume of normal trade and investment.
(Editor:Du Mingming,Gao Yinan)
Related reading
Full coverage