China vows to oppose independence of Taiwan
(
Xinhua
) 11:25, March 05, 2015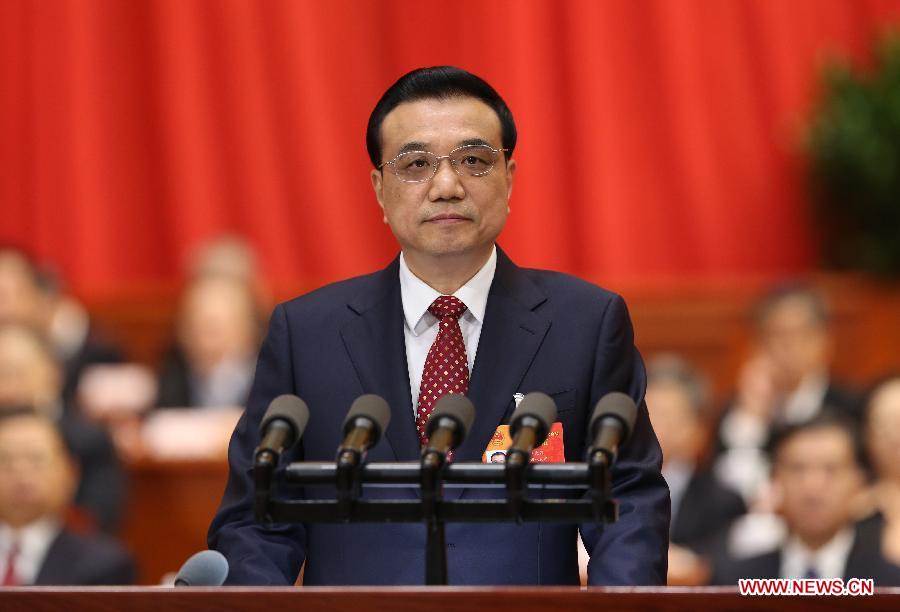 Chinese Premier Li Keqiangdelivers the government work report during the opening meeting of the third session of China's 12th National People's Congress (NPC) at the Great Hall of the People in Beijing, capital of China, March 5, 2015. (Xinhua/Huang Jingwen)
BEIJING, March 5 (Xinhua) -- The Chinese government vowed Thursday to oppose the independence of Taiwan and keep cross-Straits relations on the right course in peaceful development, according to a government work report delivered by Premier Li Keqiang Thursday.
We will adhere to our policies concerning Taiwan and work to strengthen the political foundation of both sides of the Taiwan Strait, upholding the 1992 Consensus, according to the report delivered at the Third Session of the 12th National People's Congress (NPC), China's top legislature.
We will strive to make progress in discussion and dialogue between the two sides of the Strait, advance cross-Strait economic integration for mutual benefit, and promote local and youth exchanges, it read.
The rights and interests of compatriots from Taiwan will be protected and the fruits of peaceful growth of cross-Straits relations will benefit more people, according to the report.
"We are firmly confident that the peaceful growth of cross-Strait relations is a historical trend that can be neither resisted nor reversed," it read.
(Editor:Kong Defang,Yao Chun)
Related reading
Full coverage