Flavorful rice dumplings are always a memorable part of Dragon Boat Festival in China. This year, water town Zhouzhuang will hold some ritual activities during the festival, Chinanews.com reports.
Tourists from both home and abroad will appreciate the dance of rice-dumpling offerings. Meanwhile, children will receive blessings and learn how to make rice dumplings and experience some traditional Chinese culture.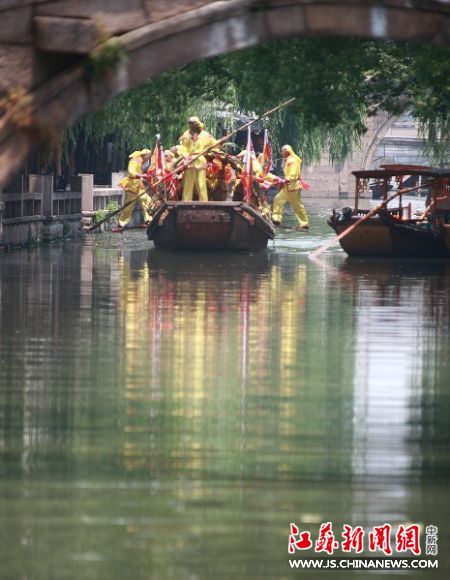 Two sides along the river in Zhouzhuang will be quite lively during the festival. Marsh plants, wormwood and rice dumplings wrapped in colorful leaves will be hung. Many boats festooned with festival flags will travel back and forth on the river. Also, there will be ancient costume plays on the wooden boats. Visitors can listen to the old legends and get a tour of Zhouzhuang at the same time.
Additionally, there will be a series of cultural activities in Zhouzhuang. You can burn Chinese herbs to repel insects and put up marsh plants and wormwood at Shen's House to experience the past. You can see how traditional Zhouzhuang rice dumplings are made in the kitchen. You can also learn how to make yellow wine (a kind of alcoholic beverage brewed from rice) in the wine workshop for an authentic festival experience in Zhouzhuang.
Zhouzhuang will hold ritual activities for Dragon Boat Festival. Tourists from both home and abroad can experience some festival-related customs.