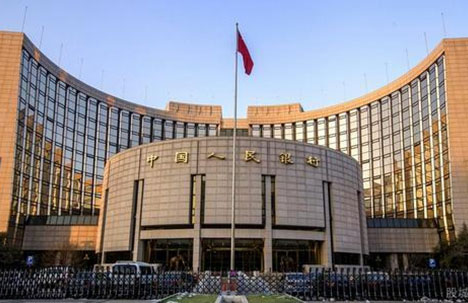 The People's Bank of China. [Photo from internet]
China's central bank has pumped 120 billion yuan, or about 18 billion U.S. dollars, into the money market via open market operation.
It is the largest single-day cash injection in the form of reverse repurchase agreement since last January, with the People's Bank of China looking to reassure the market amid tightening liquidity.
The yield for the seven-day reverse repo stood at 2.5 percent.
The operation will offset 50 billion yuan of reverse repo due today and another 40 billion yuan that will mature on Thursday.
Liquidity in the money market has tightened recently due to the depreciating Chinese yuan.
The overnight Shanghai Interbank Offered Rate has climbed to over 1.7 percent, up markedly from around 1.4 percent at the end of July.