Harry Shum, the former Microsoft executive vice-president of AI and Research, was appointed as an adjunct professor at Tsinghua University on Thursday.
At an online appointment ceremony on Thursday, Qiu Yong, president of Tsinghua in Beijing, presented the appointment letter to Shum in Seattle.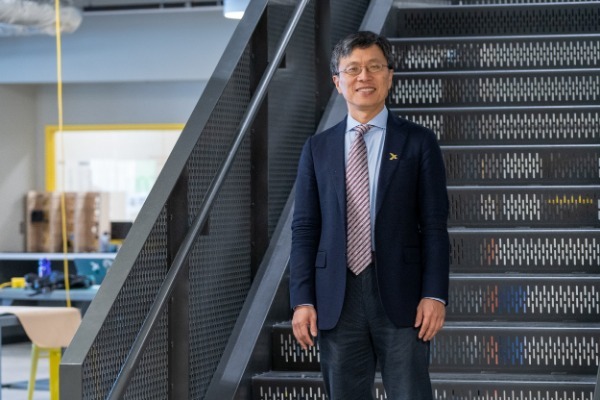 Harry Shum poses at the Global Innovation Exchange in Seattle. [Photo provided to China Daily]
"We believe that having world-class experts like Shum joining us will not only have a positive influence on Tsinghua University but also contribute to the development of artificial intelligence in China and the world," said Qiu.
It is the first time Tsinghua held such a virtual event due to the ongoing novel coronavirus outbreak.
Qiu added that artificial intelligence will bring tremendous changes to human society, and its influence on each of us will go beyond our imagination.
Shum echoed at the Global Innovation Exchange in Seattle that, "The sudden outbreak of the novel coronavirus is a challenge faced by all mankind. … We should gather talent from all over the world to solve our common problems with an open mind, a rigorous attitude toward learning and a spirit of perseverance."
After the ceremony, Shum delivered an online lecture titled Engineering Responsible AI.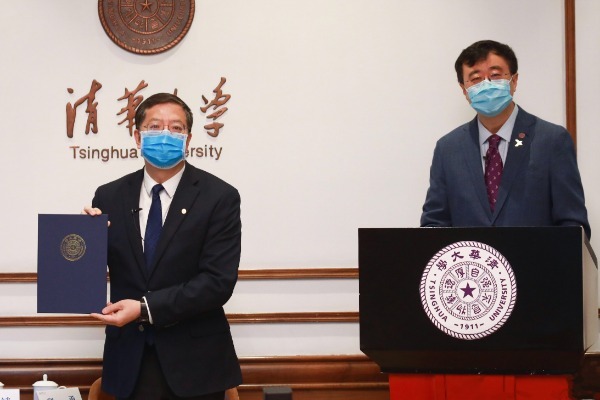 Qiu Yong, president of Tsinghua University, presents the appointment letter during the online ceremony in Beijing on Thursday. [Photo provided to China Daily]
The 53-year-old Shum announced in November that he would leave Microsoft early this year. He spent 23 years at Microsoft, having joined Microsoft Research as a researcher in 1996.
In 2015, the Global Innovation Exchange was established by Tsinghua University and the University of Washington with the support of Microsoft.
Shen was first appointed adjunct professor in Tsinghua's Institute for Advanced Study in 2005. So far, he has supervised 18 Ph.D students in the field of computer science and technology for the school.