Beijing Municipal No. 1 Intermediate People's Court employed an online system for the first time to make it possible to conduct remote hearings on Feb. 4, Legal Daily reported.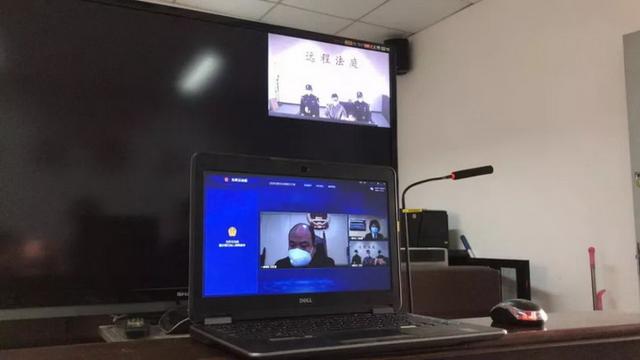 (Photo/Beijing Evening News)
After making an appointment online, the parties involved will be informed through messages to participate in trials using their laptops or mobile phones, said Li Xiang, a staff member with the Supreme People's Court of Beijing.
Li added that the video trial could house as many as eight people at the same time and would be recorded by a voice recognition system.
In fact, online trials have become popular in many parts of China as a strategy to prevent and control the spread of the coronavirus.
The courts in Beijing, Shanghai, Fujian province as well as those in other provinces now instruct the parties involved in particular cases to file lawsuits online through their official WeChat accounts.
The Internet court of Hangzhou, Zhejiang province, has relied on an independent online litigation platform and third-party instant messaging tools so that the whole process of the litigation can be completed on the Internet, including prosecuting, mediating, general trial session as well as sentencing, etc.
Other than providing more convenient and efficient services for people, online trails have enabled the courts to tackle epidemic-related cases, including cases involving the production and selling of fake medicine in order to protect the legal rights of the public.