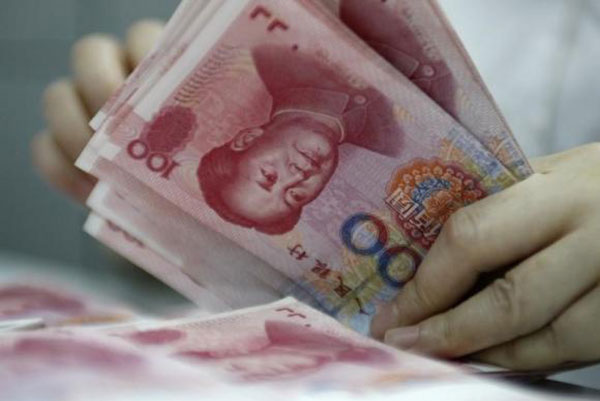 Measure won't inhibit tourism, normal payments
China's latest toughened rules for overseas cash withdrawals will not affect consumers' and tourists' normal payments and the regulation is aimed mainly at reining in financial risks, experts said on Monday.
The State Administration of Foreign Exchange (SAFE), China's foreign exchange regulator, announced on Saturday new rules for overseas cash withdrawals by holders of personal bank cards in order to curb money laundering, terrorist financing and tax evasion. The rules took effect on Monday.
SAFE said in a circular that the total amount of overseas cash withdrawals from all domestic bank cards owned by one person will be capped at 100,000 yuan ($15,353) per person each year.
The rules do not affect individuals' overseas consumption with their bank cards for travel, business and study or when it comes to payment for food, accommodation, transport, shopping and other transactions, and each citizen's annual personal foreign exchange quota of $50,000 will not be affected, the circular said.
If an individual exceeds the annual quota in a year, their overseas withdrawals will be suspended in that year and the following year.
The move is meant to rein in financial risks by regulating capital-related projects, and it will be beneficial for the sound development of the real economy, said Tan Yaling, head of the Beijing-based China Forex Investment Research Institute.
The rules are consistent with the goals outlined by the 2017 annual Central Economic Work Conferenceand the aim to push forward the high-quality development of China's economy, Tan told the Global Times.
"The regulation will help ease financial risks for both individuals and the country for a certain period of time, and we should not look at it simply as a long-term tightening policy," Tan said.
Not all investors behave in a rational way, and the new rules will serve as a way to impose a degree of caution, Tan noted.
Chinese tourists tend to avoid withdrawing cash in overseas destinations due to their concerns over the exchange rate or unfriendly user interface, a convention and exhibition professional surnamed Liu told the Global Times on Monday.
"It is highly recommended to prepare enough cash before trips or use credit cards and mobile payment. As cash withdrawal is the last choice, the latest rules will not affect upcoming trips," she said.
In September 2017, SAFE started requiring Chinese banks to provide daily reports on their bank card holders' overseas withdrawals and every transaction exceeding 1,000 yuan.