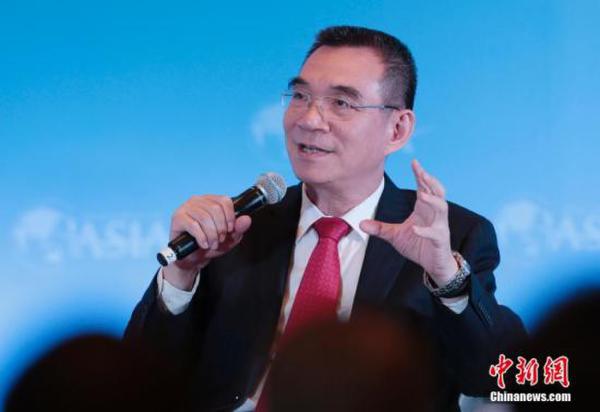 Justin Yifu Lin
"China might replace the US as the center of the world economic studies in 2050 as it becomes the most important part of the global economy," said former chief economist of the World Bank Justin Yifu Lin at the 2017 China Economic Prize Awarding Ceremony held on Nov. 18 in Beijing.
"By then, China would probably account for 25% to 30% of the world economy," noted Lin, who is currently the counselor of the State Council of China and director of Center for New Structural Economics at Peking University.
According to him, the UK was the center of the world economic studies from late 18th century to early 20th century, because it was the world's largest economy from the industrial revolution to the World War I. However, the US later took its place, Lin added.
"China is likely to become the world's largest economy by 2025, as long as it maintains stable development," Lin predicted, adding that more and more economists would study the country's economic phenomena.
China has grown from being a poor country to a middle-income one and will become a high-income country in the foreseeable future, Lin said. Given that most of the countries in the world are still developing, to generate theoretical innovation through China's experiences will be more applicable for them, Lin added.