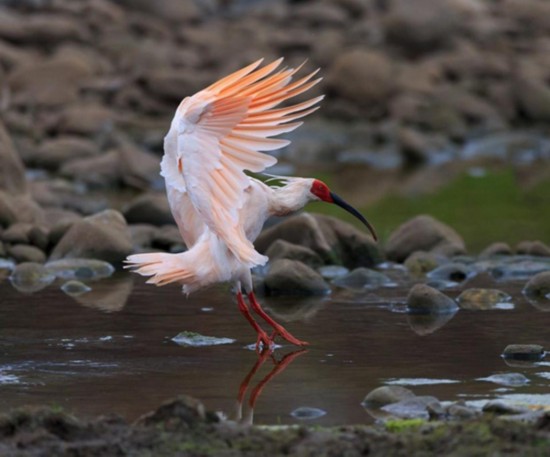 The crested ibis is also known as the "Oriental Gem."[Photo: birdnet.com]
After over 30 years of breeding and protection, China's population of crested ibis, also known as "Oriental Gem," has increased to 2000 from the original 7.
China has kept the population of both artificially propagated and wild crested ibis stable in Shaanxi, Henan, Zhejiang and Guangdong provinces. Chinese crested ibises were previously sent to Japan and South Korea for propagation, reported qq.com.
Historically, the crested ibis was widespread in eastern China, Japan, Russia and North Korea. But because of environmental deterioration, its numbers plummeted.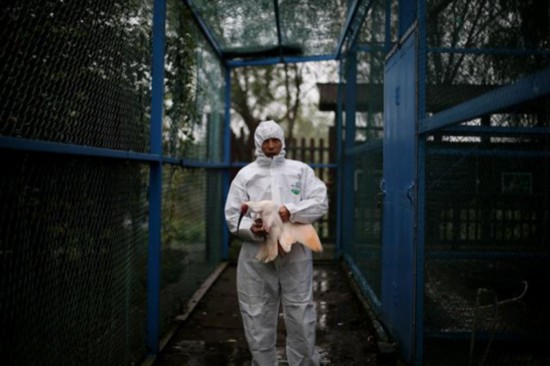 A male breeder holds a crested ibis at an incubation center in Deqing County, Zhejiang Province. [Photo: qq.com]
Early in 1963, the crested ibis disappeared in Russia, then in North Korea in 1975. The last wild crested ibis in Japan died in October 2003.
The remaining wild population was only found in Yang County, Shaanxi Province. In 2002, five out of the remaining seven crested ibis chicks hatched at an incubation center in Shaanxi.
Given its beauty, elegance and meekness, the crested ibis is seen as a symbol of happiness and good luck among Chinese people.