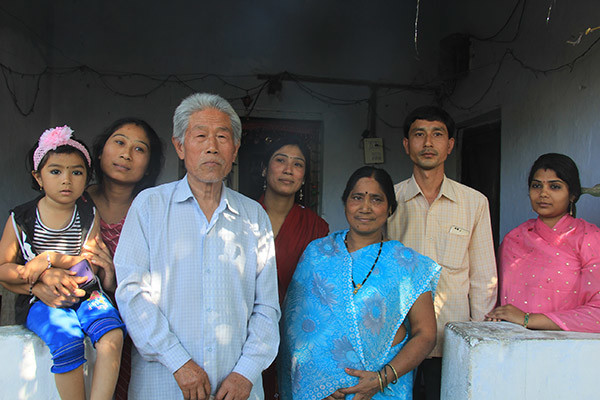 [File photo]
At around 6 p.m. Saturday, Wang Qi set his feet on his homeland again in Xi'an, capital of northwest China's Shaanxi Province, after spending 54 years in a life drift in India.
"I'm finally home!" a sobbing Wang hugged his tearful brothers and sisters at Xi'an Xianyang International Airport.
Wang, a Chinese solider, got lost in a forest on the China-India border in 1963. He was rescued by India's Red Cross Society and later handed over to Indian military. The military sentenced him in jail for seven years after regarding him as an "espionage."
Wang settled and married in a rural area in India after serving his sentence, but he always wanted to go home. During the past years, Wang sent many letters to his family members in Xuezhainan Village in Shaanxi's Qianxian County, expressing his homesickness and the desire to go back.
To help Wang return home, the Chinese embassy in India made every effort to get him an exit permit. In 2013, he received a Chinese passport and financial support from the government, which made it possible for him to return.
In Wang's home village, groups of people lined outside the house of Wang's younger brother Wang Shun on Saturday, which happens to be China's Lantern Festival, a day that traditionally represents reunion.
"After all these years, he is finally coming back," Wang Shun said as he prepared a quilt for Wang Qi. "We bought the furniture in this room many years ago."
"He has not changed much, I can still recognize him," said local villager Wang Ming. "All of us in the village have been waiting for his return, and we are just happy that he made it."