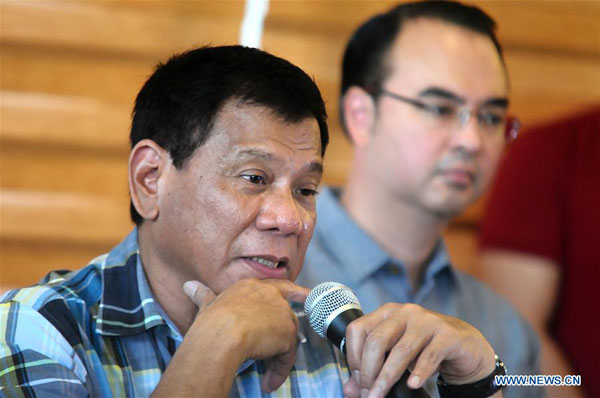 Presumptive Philippine president-elect Rodrigo Duterte speaks during a press conference in Davao Province, the Philippines, May 16, 2016. [Photo: Xinhua]
Philippine President Rodrigo Duterte's administration on Monday reaffirmed the country's commitment to the China-initiated Asian Infrastructure Investment Bank (AIIB).
Budget Secretary Benjamin Diokno told reporters that the Philippines is "ready to subscribe" this year and next year.
"Definitely, we want to be a member of the AIIB," he said.
The previous Philippine administration has approved the country's participation in the AIIB.
The indicative paid-in capital of the Philippines is 196 million U.S. dollars, payable in five years or 39 million U.S. dollars per annum.